Seriously, who else remembers?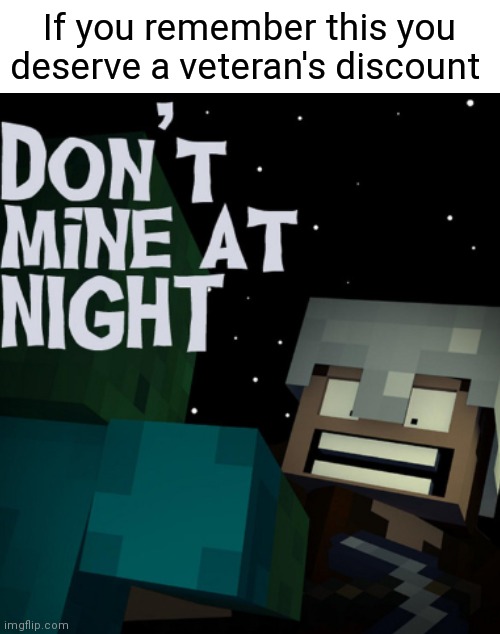 [deleted]
Ohhh my gosh 😂 that- was a part of my youth 😂
I know right? Such an amazing one
I KNOW YOU'RE LOOKING AT THAT CAVE, AND YOU'RE FEELING KINDA BRAVE, GO TO BED, YOU'LL BE ALRIGHT, DON'T MINE AT NIGHT 😂😂😂😂😂
Ahh, 9 years ago when I was 4 years old.. How nostalgic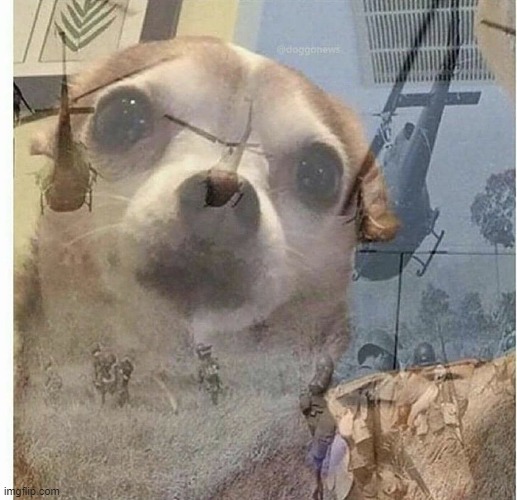 i remember my cousin told me when playing minecraft you dont mine at night beccasue the monsters will get you
I mean you shouldn't do anything at night other than sleep cuz they'll get u either way, lol. But they spawn in the caves at day too cuz of how dark it is.
yeah
creepy crawly spidders, endrdudes, herobrine, entity 404
damn now the lyrics are stuck in mah head
I KNOW YOU'RE LOOKING AT THAT CAVE AND YOU'RE FEELING KINDA BRAVE GO TO BED YOU'LL BE ALRIGHT DON'T MINE AT NIGHT
hell yea i want that to play in the club
everyone will dance
Show More Comments
EXTRA IMAGES ADDED: 1
Screenshot_20210216-155734~2.png
IMAGE DESCRIPTION:
If you remember this you deserve a veteran's discount
hotkeys: D = random, W = upvote, S = downvote, A = back