Last time I remember, Pikachu, was just Electric, Scorbunny was just Fire, Meowth was just Normal, Scyther was Bug/Flying (or maybe you meant Scizor, which is a Bug/Steel type), and Metapod is just Bug.
i just read the pokedex on the pokemon offical website and it says pikachu is an electric type Boi
[deleted]
Idk man ijust checked the pokedex
i have even watched every pokemon anime and pickachu is a pure electric type pokemon that learned quick attack at the starter episodes of season one. it is also in pikachu's move set in the anime cause it is one of the strongest normal type moves pikachu can learn. and that is why pikachu can use breakneck blitz
[deleted]
Jsyk scorbunny is pure fire
and that is my reasoning of why pikachu has quick attack in the anime and can use the normal type z move
[deleted]
They're just my fav Pokémon
[deleted]
um no he's also a normal type
[deleted]
smh u ever read the pokedex
in dah anime hes only electric
[deleted]
Bro he can use breakneck blitz in sun & moon series, that's a normal type z-move, don't give me that crap.
That's because Pikachu had Quick Attack, a Normal-type move.
i havent watched dat far tho
[deleted]
You are very wrong my friend I don't believe u tru pokefan
[deleted]
but they're almost all wrong
Show More Comments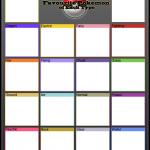 EXTRA IMAGES ADDED: 18
Wow, I have a lot of people to disappoint
Butterfree
Scorbunny
Dedenne Eating
Dragonite
Dedenne Eating
Metapod
Sneezing charmeleon
gengar
Emolga pointing
Pikachu
Venusaur pokemon weed green
Cute Alolan Vulpix
rhyhorn horny
Onix
Popplio
Mr Mime
Scyther
hotkeys: D = random, W = upvote, S = downvote, A = back