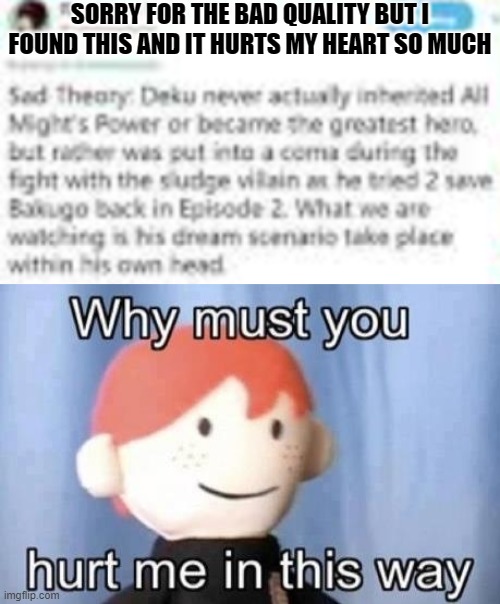 1,545 views
•
17 upvotes
•
If you can't read the image, here's the text:

"Sad Theory: Deku never actually inherited All Might's Power or became the greatest hero, but rather was put into a coma during the fight with the sludge villain as he tried 2 save Bakugo back in Episode 2. What we are watching is his dream scenario take place within his own head"
No, it's just a theory someone made. But it would be heartbreaking if it were true
its like the pokemon coma theory
[deleted]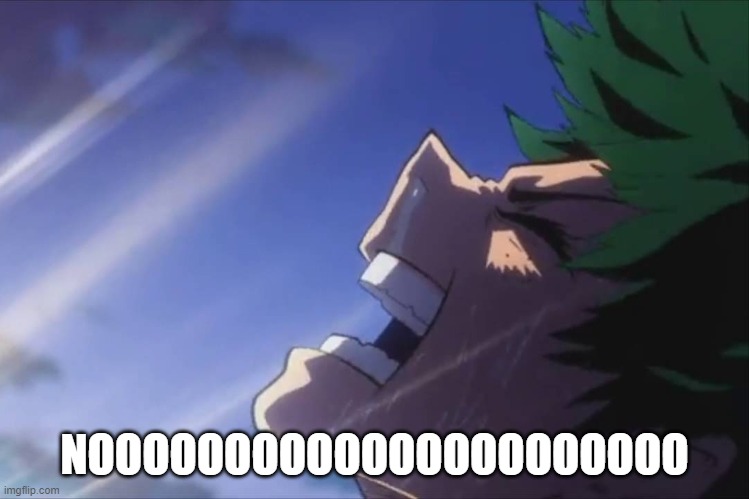 [deleted]
like my heart just felt physical pain.
Same. Can you imagine?? Like, how would Bakugo react knowing Izuku went into a coma in an attempt to save him? There are just so many implications and my heart can't take it
[deleted]
Dude everyone is always making theory's of like every single MC being in a coma it's getting boring-
Show More Comments
EXTRA IMAGES ADDED: 1
deku in coma.PNG
why must you hurt me this way
IMAGE DESCRIPTION:
SORRY FOR THE BAD QUALITY BUT I FOUND THIS AND IT HURTS MY HEART SO MUCH
hotkeys: D = random, W = upvote, S = downvote, A = back