Damn boi, he thicc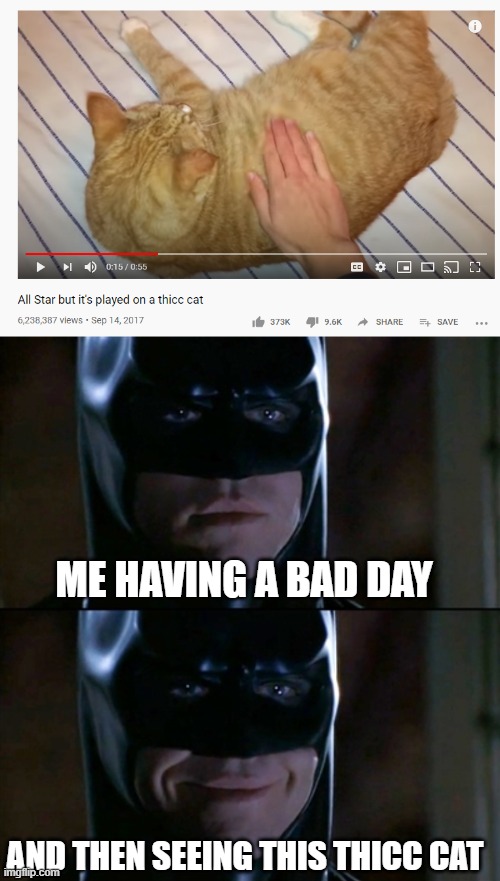 [deleted]
do i know you? you are randomly in my followed users
I used to do imgflip awhile ago, I just recently came back. I actually recognize your user, but I don't know why.
[deleted]
Cayde-6? recognize that name?
Hmmm... maybe? Not sure, it's been awhile. I left for almost a full year.
[deleted]
crap, you might not know me much then
Yeah, unfortunately. They added a meme chat while I was gone? How long has that been here
[deleted]
a few weeks, give or take, wanna talk there?
sure, maybe we can figure out how we know eachother lol
[deleted]
i didnt remember meeting you, until i scrolled through my followers and saw you, and i only follow people who are special to me
Show More Comments
EXTRA IMAGES ADDED: 1
thicccat.PNG
Batman Smiles
IMAGE DESCRIPTION:
ME HAVING A BAD DAY; AND THEN SEEING THIS THICC CAT
hotkeys: D = random, W = upvote, S = downvote, A = back