That's never gonna happen
[deleted]
Undyne
Toriel
Dante
Paper Mario
Tails
Shadow
Knuckles
Heavy
Scorpion
Master Chief
Krystal
Mythra
Crash Bandicoot
Shantat
Rayman
Cammy
Octoling
i could definitly see undyne but toriel?
i can see a new mega man rep like mega man Ex
Preferably the Mega Man ZX protagonists, Vent & Aile
octoling by farrr or daruk, revali, mipha, paper mario, waluigi, geno and mor splatoon characters
It's Sephiroth! He almost Killed Mario!
[deleted]
Me at the beginning: ??
Me when I hear sephiroth theme: YEEEEE
i dont think cappy is getting in but it would be cool, though
Phoenix Wright or Monster Hunter, but new a Sonic rep or Geno would be pretty nice too.
Show More Comments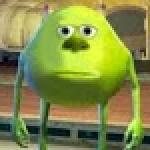 IMAGE DESCRIPTION:
EVERYONE TELL ME WHO YOU WANT FOR SMASH IN THE COMMENTS. TODAYS THE DAY
hotkeys: D = random, W = upvote, S = downvote, A = back