the last one literally got buried as soon as i posted it lmao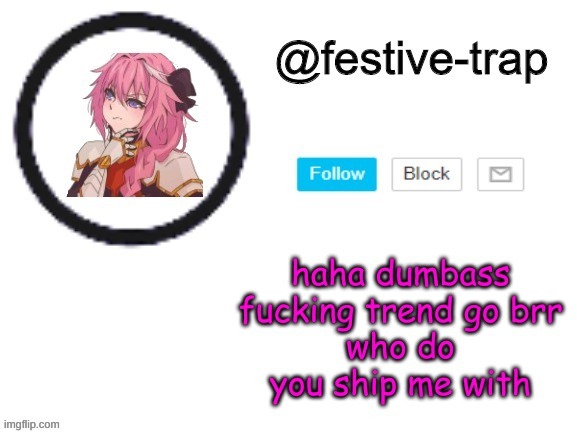 you best be sorry or else im gonna make sorry
how the f**k you make "sorry"
uh....

GOTTA GO

Eps: dont f**king leave me behind! *both run away*
Stranger: MAKE A PORTAL
Eps: WE CAN HIDE ON THE DAMN SHADOWS
Stranger: oh right

*both of them descend in the shadows and disappeared*
Well check out my latest image. Kill ya later
Y'know the answer for that poll lol also you wont be able to kill me at all u-u
if i werent married to her than nerdgrl. but i am so maybe cam
both of those scare me very much
wdym. whats wrong with them
K. i dont ship you with mookie. yall dont match. maybe......... idk
[deleted]
Oof, I scribbled over depressing, where tf did the black go?
Haha, you cannot escape from me
seems reasonable
BUT SHES MARRIED
Show More Comments
hotkeys: D = random, W = upvote, S = downvote, A = back