SHUT UP MAN!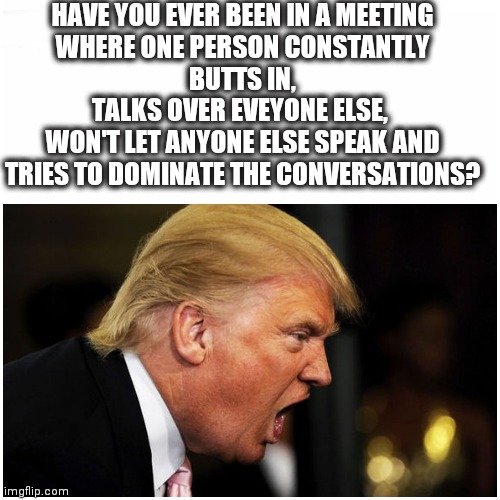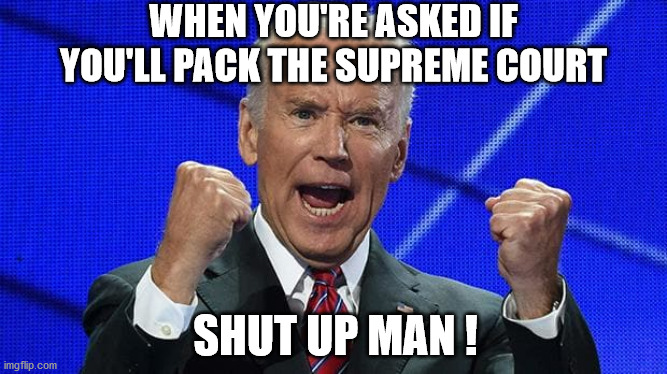 Anyone with an IQ above room temperature knew he was dodging a question a child could have answered.
Trump's IQ is minus 1000 and he's a lying scumbag
You're showing off your Obama common core math skills and pouting at the same time.
I was wrong, unhinged lefties can multitask.
So are you, and you choose one liar over another because...?
I don't vote in your country. Like the rest of world we can smell Trumps shit from thousands of miles away.
Then shut up about our politics.
Biden is a puppet, only outsiders and spoiled snowflakes would vote for him. Only way cali keeps it blue is because they open the flood gates of mexican immigrants..annnnd they buy their ballots from them and vote Democrat. Common knowledge...they've been doing it for yearrrrrrrs, they use their voters like toilet paper. Without the poor, ignorant, desparate...they have no platform, no reason to exist. That's why they never fix anything...they need issues to parade. Scamming for decades.
Trump is a Putin puppet maybe 10 years. Full stop.
You are infatuated with Donald Trump, that's it.
You don't even flinch at the atrocities of the American Democrat party. I bet your country is an off and on warzone.
Prove it, oh wait...you cant, that's right. You already tried that angle when he was elected. Pathetic.
It will all come out when Trump is shoe-horned out. Barr has currently buried the full Mueller report but it WILL come out one day. Also, one day Trump will lose his weapon value to Putin. Then Putin will laugh and release all his 'dirt' mostly about laundering cash through Deutsche Ban apparently. Let's wait and see! I can't wait for all Trumps shit to hit the fan.
And don't forget. Trumpbag can be the biggest fraudster on the planet, but congress will still lick his ass. If you have enough votes in congress you can be an axe murderer and it's 'okay'. Spineless Republicans! No spines, made of jelly, soon to be GONE!
Show More Comments
IMAGE DESCRIPTION:
HAVE YOU EVER BEEN IN A MEETING WHERE ONE PERSON CONSTANTLY BUTTS IN, TALKS OVER EVEYONE ELSE, WON'T LET ANYONE ELSE SPEAK AND TRIES TO DOMINATE THE CONVERSATIONS?
hotkeys: D = random, W = upvote, S = downvote, A = back