Keep it on for the rest of your sad pathetic life for all I care... but you dont get to force others to wear one just because you like it!
https://tallahasseereports.com/2020/09/26/cdc-releases-updated-covid-19-fatality-rate-data/

I thought you knew how to use the internet like a big kid but here I'll find it for you lol!
[deleted]
I would also like to note that form what I got that article is about the entire world as a whole, and COVID has infected so many people that survived it higher that rating even though many people still die, and it is very serious. Im is also willing to bet USAs death rate will be much higher than most countries. MAINLY BECAUSE 200,000 PEOPLE HAVE DIED FROM IT IN THE USA ONLY. And 1,000,000 people died from its world wide. COVID-19 is real. One of my mom's good friends has it and is hospitalized and might die. One of my best friends' parents has it. I worried I could've had it. COVID IS REAL WAKE UP!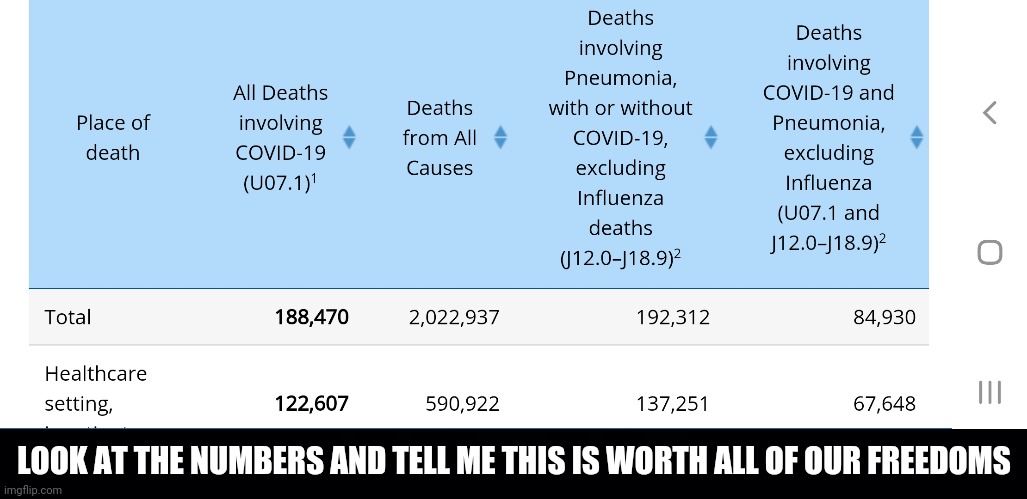 Do you know what the CDC is? I never said covid was not real, I am saying it is not fatal unless you have other health conditions or are very low in certain vitamins bc with the SCIENCE we have that is what we are finding out now. Please show me where you are getting your numbers and information bc tbh you dont ever make sense when I see anything you post on here. You should look into things before you post lmfao.

https://www.cdc.gov/nchs/nvss/vsrr/covid_weekly/index.htm?fbclid=IwAR3-wrg3tTKK5-9tOHPGAHWFVO3DfslkJ0KsDEPQpWmPbKtp6EsoVV2Qs1Q#Comorbidities
[deleted]
I just wanted to know ur sources, jeez
Show More Comments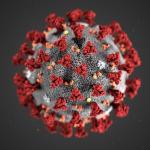 IMAGE DESCRIPTION:
COVID-19 SURVIVAL RATES BY AGE; AGES 0 TO 19 - 99.997% AGES 20 TO 49 - 99.98% AGES 50 TO 69 - 99.5% AGES 70+ - 94.6%
hotkeys: D = random, W = upvote, S = downvote, A = back