Biden acceptance to be prerecorded?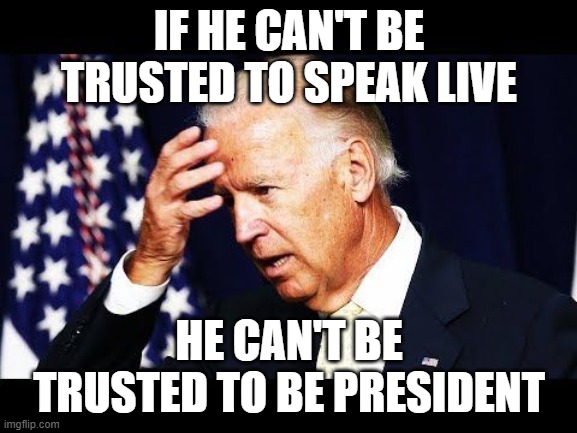 2,296 views
•
18 upvotes
•
Just reading the meme and I have to say. It was much worse in the last election when everybody thought at some point that Hillary wasn't going to make it. Her health issues were becomming apparent and some thought she was going to die from the stress of running combined with her health problems.

Most people recall her faceplanting the ambulance/campaign vehicle she had at the 911 memorial. I thought she collapsed and died at first. Then a few hours later a woman supposedly Hillary came out from Chelseas apartment and waves at media, doesn't say a word to answer anything and hops into her Ambulance/campaign vehicle and goes. Funny thing was the woman was fatter and had a differently shaped head but anyway it must have been Hillary. She didn't win and the rest is history.

At least with Joe we know it's dementia or a dementia act. He and his family are not out of the woods yet on the corruption he has been involved in over the years and that's why it's maybe an act so he can't stand to be convicted. But he really has developed that old dying man look over the last few years. At least we probably won't have to worry about him getting inaugurated he's just not that popular with the important minorities. So cheating is the bigger worry.
I suspect if he's elected, they may try to use that ol' 25th amendment trick on HIM, but that's probably a meme for another day......:
Show More Comments
IMAGE DESCRIPTION:
IF HE CAN'T BE TRUSTED TO SPEAK LIVE; HE CAN'T BE TRUSTED TO BE PRESIDENT
hotkeys: D = random, W = upvote, S = downvote, A = back