Bizarre angry rant thrown by an anonymous imgflip user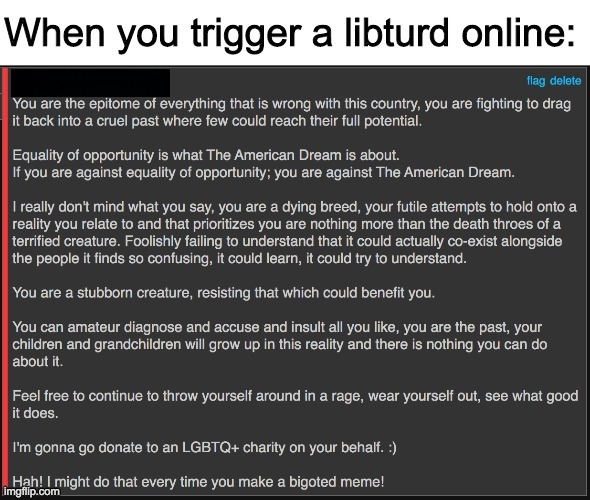 [deleted]
When you get so triggered you make a meme trying to get at a liberal that's right:
I agree with you even if TobyThePug does not
[deleted]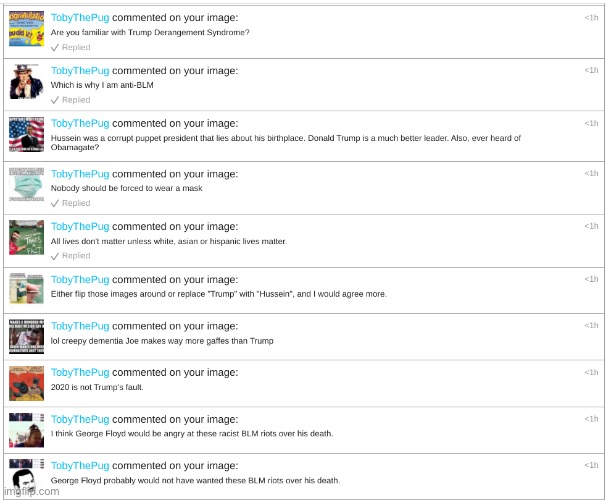 Like this, oh wait. It's a triggered conservative
When you get so triggered that you make a meme about the guy who triggered you.
You made a meme about me after I triggered you. I made this meme mostly out of mockery of what you did before.
[deleted]
Yet the liberal isnt triggered
[deleted]
This is not a rant, anyone with 2 good eyes could see
Show More Comments
hotkeys: D = random, W = upvote, S = downvote, A = back