So supporting civil rights and opposing totalitarianism is fascism?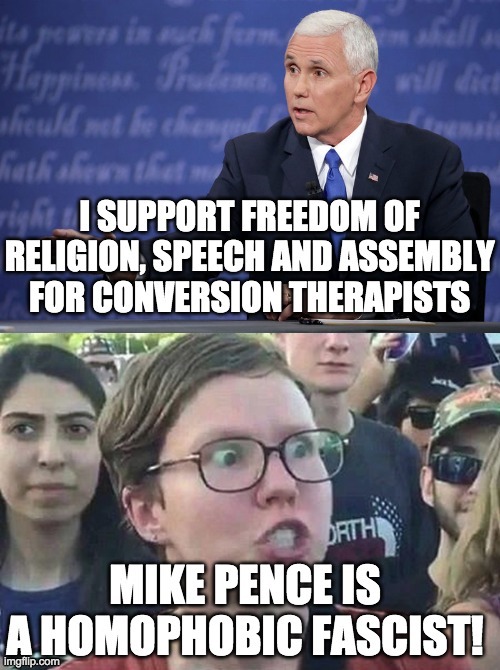 Say what you want about conversion therapy (I personally believe that it works), but they should still be allowed to do their job without government intervention, and express their right to freedom of religion, speech, expression and assembly. Also, "homophobia" is such a cretinous newspeak word.
Meanwhile, libturds support dangerous transgender surgery for children before they are old enough to understand the ramifications.
Show More Comments
hotkeys: D = random, W = upvote, S = downvote, A = back