That's great news! That means that we have officially teamed up with Reddit!
I have also asked a mod in the Antitiktok militia to make the alliance with the subreddit of Antiktok official with us and the Antitiktok militia
We should change the name to anti tiktok and likeee military (likeee is basically a new tiktok)
how do you feel about Luna's howl? i disslike it a LOT, the recoil is next to none, and im used to high recoil 150's so that may be why i dislike it so much
also, combine Actium War Rig with Sweet business, its SOOOOOOO overpowered, i use it against those wannabe spammers all the time
Like ace of spades in PvP?
no I have weapons that better suit me.
Wow, i just got it, im warming up to it, getting better and better, its actually better than i thought, before i got it i thought it was crap
Sorry that your messenger has been offline for some time, I don't have as much time as I used to
i am a survival god, i got 21 kills, a little outbreak a lotta Felwinters and punching, i got a 10x streak and i freaking made shaxx so proud he said 'Easy Guardian, you're scaring them!'
Have you ever been able to wipe out the entire enemy team in iron banner with one swipe of spectral blades?
nope, but i have gotten close
that isnt some weakling, try survival with Outbreak and Felwinter's, i wanna see how many kills you can get and streaks in one match
vote here if i stay in troopers, please say yes: https://www.strawpoll.me/21019890
dude, i hate those trash snipers out there in pvp, they can headshot, but i bring out my ancient dreaded venture from a few seasons ago (oldest weapon i held onto from back then) and can literally out snipe them everytime, its just that im a better player in 99% of ways, i have tought myself to have a faster reaction time over the time i played pvp too
Dire Promise God Rolled or Trust God Rolled? what would you choose?
same, i ALMOST have my god roll, i dont want ricochet rounds, i like my high caliber rounds, i dont have the range masterwork unfortunately, i have the reload speed masterwork
Show More Comments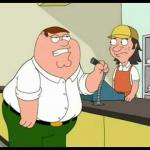 IMAGE DESCRIPTION:
ATTENTION MEMERS IN W.A.T.T. THE ANTITIKTOK MILITIA SUBREDDIT HAS AGREED TO MAKE THE ALLIENCE OFFICIAL! WE SHALL DEFEAT TIKTOK WITH THE SUBREDDIT!
hotkeys: D = random, W = upvote, S = downvote, A = back