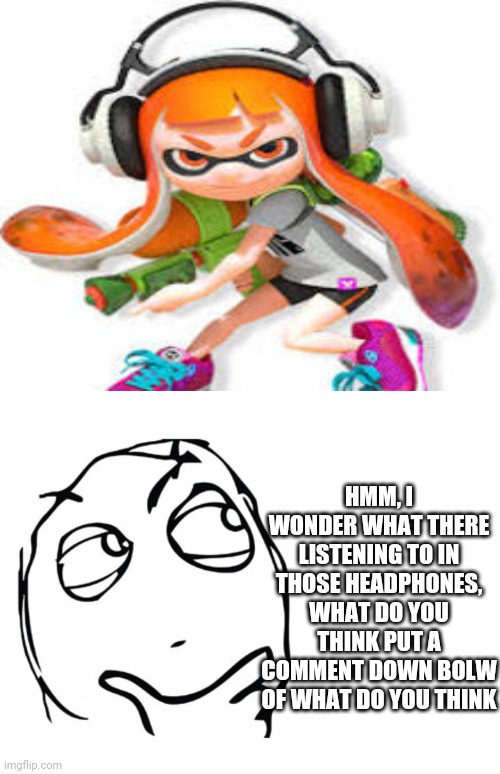 I onestly
Think Its for the sounds, like if a BOMB explodes next to u ya would Be deaf
TRUE!
Maybe tenta missles
what if the are blocking all the noises of the splating and the squid sounds?
True, the splatling, especially the ballpoint and hydra, are REALLY noisy. There is no music inside the headphones, the music is randomly played by the stage.
YAH
THE SQUID SITZERS
MY FAVORITE BAND
Dude: Callie's missing.
Me: NOOOOOOOOOOOOOOOOOOOOOOOOOOOOOOOOOOOOOOOOOOOOOOOOOOOOOOOOOOOOOOOOOOOOOOOOOOOOOOOOOOOOOOOOOOOOOOOOOOOOOOOOOOOOOOOOOOOO
[deleted]
They're thanking the Hobbits to Isengard
My headcannon has always been that the song that plays during the match is the song in their headphones.
Show More Comments
EXTRA IMAGES ADDED: 1
Inklingstudioheadphones2.jpg
IMAGE DESCRIPTION:
HMM, I WONDER WHAT THERE LISTENING TO IN THOSE HEADPHONES, WHAT DO YOU THINK PUT A COMMENT DOWN BOLW OF WHAT DO YOU THINK
hotkeys: D = random, W = upvote, S = downvote, A = back