so one time i was grocery shopping and this man was carrying lots of packs of toilet paper in a cart and this woman whipped out her phone, started recording and yelled "YOU DISGUST ME YOU AWFUL HOARDER WHAT DO U HAVE TO SAY HUH? HUH?" and then he knelt down and started putting it all on the shelves, he was an employee at the store.
[deleted]
That's just awful! This pandemic has brought out the worst in people, especially Americans!
God, I wish I could upvote this more than once
[deleted]
are karens the kkk or what
[deleted]
yep. unfortunately i have
[deleted]
and before the lockdown started, me and my asian friend (he was born in japan but no one in america knows the difference between japanese) pulled a prank on a karen. I told him to go up to her and just start coughing like crazy and she just started screaming at him and we just ran away laughing. i caught it all on camera.
can u send us a gif of the footage?
[deleted]
no sorry. I dont have that phone anymore it broke
LMAO. I...*bleep*ing can't. 🤣
[deleted]
Sssssssoooooooooo many Of those Bitches
karens are people who basically are very rude, think they are always right, make other people do things for them and yell at them if they make the slightest mistake. They also just make immediate assumptions without any evidence. they're bad.
[deleted]
Exactly. Another thing worth noting is that they are usually middle-aged white women. They often also deny even the most basic science, saying that vaccines cause autism, the earth is flat, and climate change is a hoax.
(they also say 5G causes corona)
[deleted]
Why would they believe that? That doesn't even make sense!
[deleted]
Sir, have you been living in a hole since 2014?
[deleted]
not everyone follows new trends
Show More Comments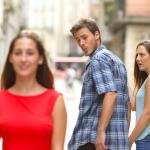 EXTRA IMAGES ADDED: 1
image.png
IMAGE DESCRIPTION:
FOR THE PAST TWO MONTHS:; WASHING YOUR HANDS FOR 20 SECONDS, USING HAND SANITIZER, AND LISTENING TO BASIC SCIENCE AND LOGIC; KARENS; HOARDING TOILET PAPER AND MASKS, AS WELL AS BEING UNBELIEVABLY RACIST TO ANYONE WHO LOOKS ASIAN
hotkeys: D = random, W = upvote, S = downvote, A = back