[deleted]
Ikr!
My parents and my sister are completely fine with it and so is the rest of my dad's side but my mom's side...
Yeah.
[deleted]
Yes! But for this sport, some baaaaad things happen if we lose...
VERY BAD... but i told them after 3 months so...
[deleted]
Oh no... If I told then my household would be shunned
HA... my parents were cool
but... if they know then isn't your household shunned already? ( ͡❛ ͜ʖ ͡❛)
[deleted]
Okay I asked the questions, with no answer. 2 hours have passed
[deleted]
No my parents and my sister were cool with it (and they are my household) but I haven't told my extended family because they would flip.
[deleted]
Except if we lose it could go horribly!!
[deleted]
Yes it could go VERY horribly
[deleted]
Let's hope we never slip up!
I mean... at the moment I work from home so I can be me and no-one cares. But today I just had an anxiety attack about it again and now I'm worried about what happens after all this quarantine is over and I have to hide again... ☹️
[deleted]
I'm really sad to hear that 😭
ikr!!! my mom bro sister is cool with it but my step dad n real dad hate me cuz i told em i was pan and my step dad started making fun of me n my real dad kiked me out of his house
[deleted]
That is so sad!! I'm a giving you a ton of virtual hugs rn! I am so glad that your mom and siblings still love you! My mom, dad, and sister are the only family I told and they're cool with it. But omg if I told my grandparents and my aunt's and uncles....
Show More Comments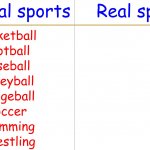 NSFW
IMAGE DESCRIPTION:
Pretending to be straight in front of my extended family
hotkeys: D = random, W = upvote, S = downvote, A = back