anti begging for upvotes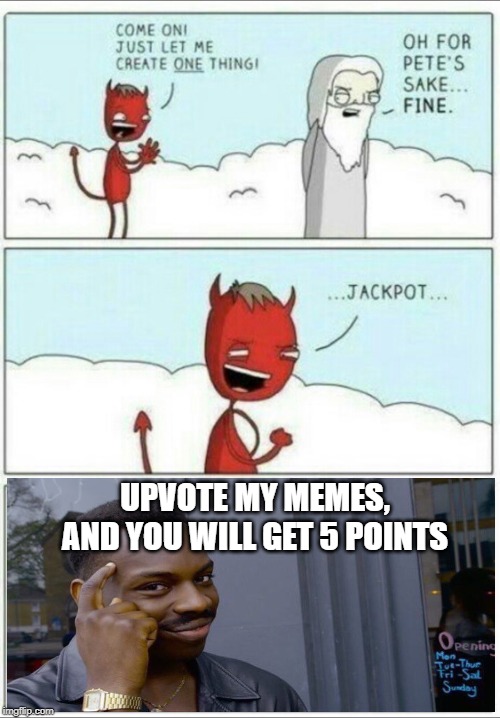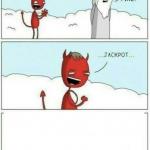 reply
People:*Downvote*
Beggar:*loses 5 points*

Kinda wish it was that way.
reply
[deleted]
You don't lose 5 points if you get downvoted. It's just a little less likely to reach the front page, that's all.
reply
Well no duh, he said he wishes it was that way
reply
Imagine if the point system was like reddit.
reply
[deleted]
i would probably only have like 10k points. A lot of people hate me so they downvote my memes
reply
I like you, not in the weird way though..
Show More Comments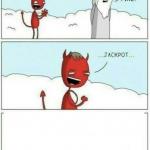 EXTRA IMAGES ADDED: 1
Roll Safe Think About It
IMAGE DESCRIPTION:
UPVOTE MY MEMES, AND YOU WILL GET 5 POINTS
hotkeys: D = random, W = upvote, S = downvote, A = back