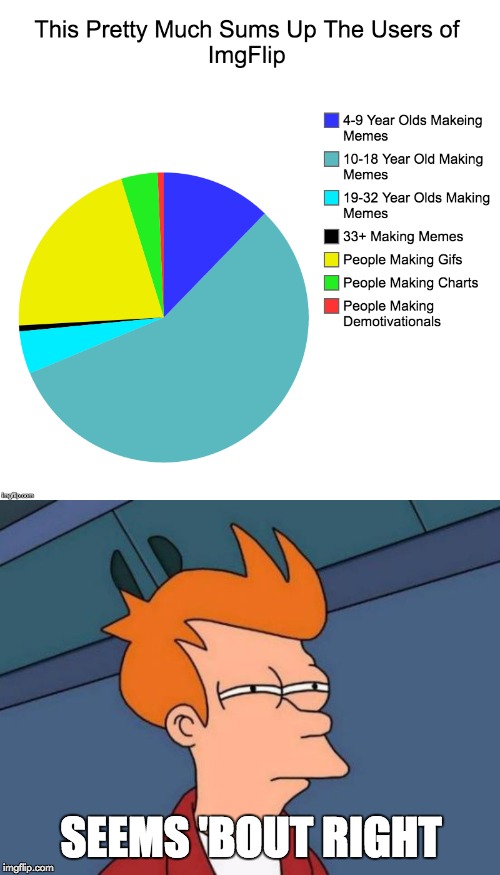 [deleted]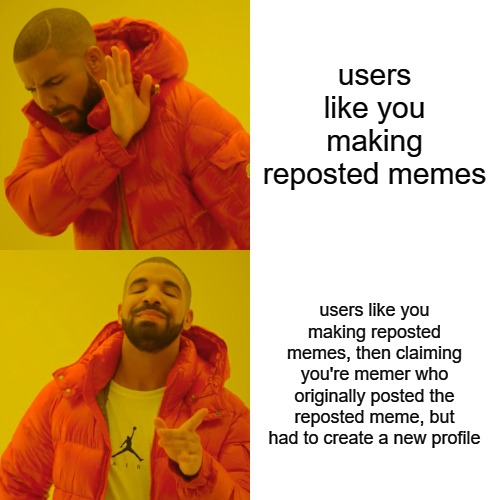 Dude, I see right through you. I confronted you about you stealing a meme from a memer who used to post on this site a long time ago and you claimed you were that memer but had to create a new profile. You're lying about it and you are definitely not him.

I can look past you taking memes and reposting them, but when you're confronted about it, don't lie and claim you're the same guy you stole it from. That's not cool.
hey don't comment on my memes that are legit now please just delete that comment okay.
just dont carry this on to anyone meme that I myself made
Lets see, by yours memes and comments... you are a 16-19 year old highly literate in politics, unless you are trying to be older than your age in that case you are 14 year old boy....HOWEVER, you spend your time mostly on this meme site and sometimes watching television. Of course, as people get older it is harder for me to be spot on with age as you might have noticed by me not guessing your age correctly, in fact you may be in your twenties. So please do not harass me anymore or I am flagging your account. Also in retaliation please do not flag me as i will not to you for nothing. Thank You!
[deleted]
I'm not harassing you, just calling you out on your bullshit. You are NOT Entertainer28 as you claim, or you would have known who I was. As is evidence by your complete lack of knowledge of my age or who I am, it is obvious you are NOT Entertainer. Quit acting like you are and stealing memes he made and claiming them as your own.
Show More Comments
EXTRA IMAGES ADDED: 1
3l53fo.png
Futurama Fry
IMAGE DESCRIPTION:
SEEMS 'BOUT RIGHT
hotkeys: D = random, W = upvote, S = downvote, A = back