Last meme of 2019: Don't be defensive, turn it into the joke it truly is: embrace cult status!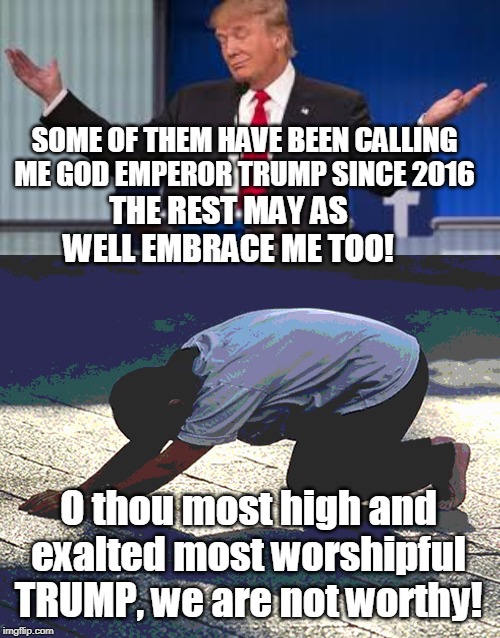 reply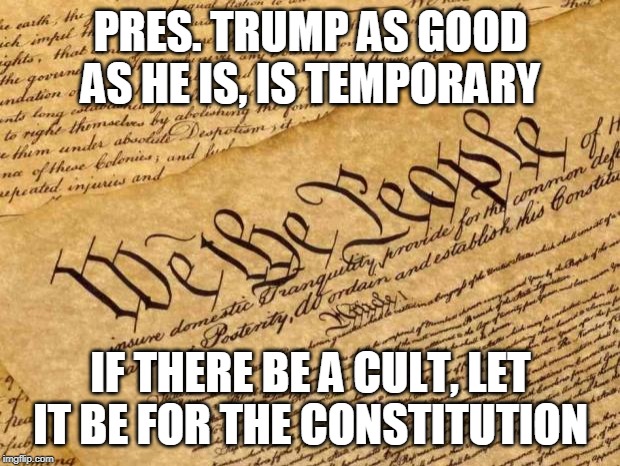 reply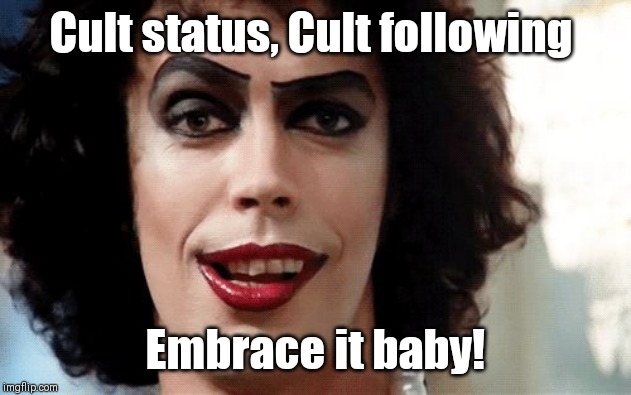 I love the Constitution. The fact is that people years from now will be watching Trump speeches and Liberal meltdown videos from both elections the way some watch The Rocky Horror Picture Show.
reply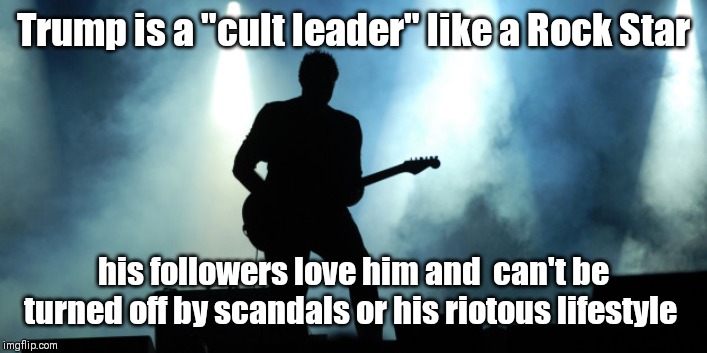 They will call Trump and his supporters and followers whatever makes us look bad. They're really mad that President Trump is a bigger Rock Star than Hussein Obama or Slick Willie Clinton ever were or will be.
reply
cult ? shitbag? OK we are a cult and killer cult at that
reply
i.imgflip.com/3i7d5e.jpg (click to show)
Donald Trump officially has 'cult status' and a 'cult following' and I'm not ashamed to admit it! Neither should you be.
If we embrace it, NPCs and Leftists can't use it against us.
But I will still call Trump out when he does or says something stupid, without the lies of the political Left, which doesn't happen in the type of cult the Left is trying to portray. In that cult no one questions "dear leader."
Show More Comments
EXTRA IMAGES ADDED: 1
images?q=tbn:ANd9GcQv03DkXCHQMMc5rSVHH5_RSuIaoqZc7smXoBwIHBODdyVdhNu7&s
bowing-down.jpg
IMAGE DESCRIPTION:
SOME OF THEM HAVE BEEN CALLING ME GOD EMPEROR TRUMP SINCE 2016; THE REST MAY AS WELL EMBRACE ME TOO! O thou most high and exalted most worshipful TRUMP, we are not worthy!
hotkeys: D = random, W = upvote, S = downvote, A = back