Mayberrian Situation! The Truth Comes Out Now!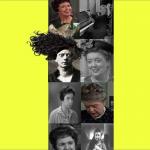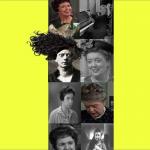 EXTRA IMAGES ADDED: 17
hairiuweryqwr.png
hairy walker.png
h2.png
men-hairstyle-png.png
sexy hair.png
hdfwerf.png
kurlee-Hair-PNG-600x1024.png
hairy s.png
hairrrf.png
short-curly-hair-png-8.png
zdfgdsfsdfg.png
hnjgh.png
kissyy.jpg
herw34.png
hair weyrwueyr.png
hair yasduf.png
fun timers.JPG
IMAGE DESCRIPTION:
CLARA, I TOLD YOU PROM NIGHT OVER TEN YEARS AGO, YOU & I ARE NEVER GONNA' HAPPEN. PLEASE QUIT ASKING. I HEARD YOU HAD A THREESOME WITH GOMER & OTIS. ME TOO! WANNA' GO FOURSIES NEXT TIME? I DIDN'T MEAN YOU & I TOUCHING, BEE! YES YOU DID! THEN EXPLAIN WHY YOU KEEP STICKING YOUR HAND DOWN MY PANTS! I'D SOONER LICK A GOLDEN DART FROG! JUST ADMIT YOU WANT ME IN THIS POSITION! I KEEP LOSING MY KEYS! WHAT POSITION? THIS ONE! NOT IN MY LIFETIME, SWEETIE! PLEASE KISS ME! WHICH I HOPE DOESN'T EXCEED MIDNIGHT!
hotkeys: D = random, W = upvote, S = downvote, A = back