Mayberrian Situation! The Truth Comes Out Now!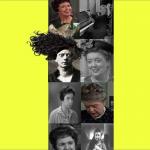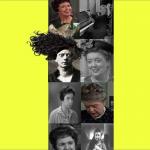 NSFW
EXTRA IMAGES ADDED: 22
babby-rabbit-png-3.png
annnkjh (1).png
haaiuerou.png
kurlee-Hair-PNG-600x1024.png
hrtyrty.jpg
db806f7a5b860e4177157be57caff66e.png
anrt57gfh.png
246980769006212.png
anjtry.png
sexy hair.png
antr4wfg.png
haioreujeiour.png
anmjkjyer.png
h45354444.png
an4653h.png
haiuoweuroe.png
hair_PNG5593.png
hair-clipart-7083.png
anrtwert.png
hair6qwe76rqwer.png
xx.png
hairrrayweyrui.png
IMAGE DESCRIPTION:
NO, BUT I'LL PIMP YOU. HAVE YOU GOTTEN INTO HOOKING YET? I WAS REFERRING TO CROCHET, BEATRASH! YOU KNOW I'D NEVER SELL THIS HOTTIE BODY. HOT LIKE A GLACIER ON PLUTO! MY KIND OF FRICTION IS OUT OF YOUR LEAGUE, CLARARSE! I DON'T THINK WE SHOULD BE FRIENDS ANYMORE! I'VE ALWAYS HATED YOU. I TOLERATE YOU TO LEARN PICKLE FLAVOR SECRETS. IF YOU & I WERE TO GO FULL ON MAYBERRY W**RE, I'D RAKE IN WAY MORE MONEY PER SESSION THAN YOU. I'd pull down clientele so wealthy your Johns put together wouldn't be able to buy one of their eyelashes on eberray! Sorry but Gomer doesn't make that much at Wally's Gas Station pumpin' gass & performing lube jobs! IF YOU WERE A HOOKER, YOU WOULD BE THE ONE TO PAY THE MONEY. COULD YOU TURN YOUR HEAD PLEASE? EVEN WITH YOUR MOUTH CLOSED I CAN SMELL BARNEY ON YOUR BREATH. CAT GOT YOUR SLIMY, SCABBY, FESTERING, DISEASED TONGUE? I'M GOING TO BURN ANYTHING YOU EVER CROCHET. NOT ON MY WATCH YOU'RE NOT!
hotkeys: D = random, W = like, S = dislike, A = back