Wrong Think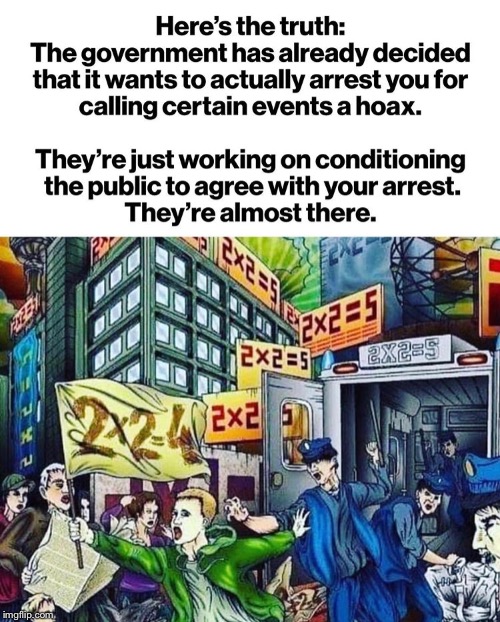 [deleted]
So 9/11, the holocaust, and a round earth are false propaganda? What kind of bubble do you live in?
[deleted]
In US, nobody as far as I know.

In other parts of the world, be careful what you say. One 89-year old woman is currently serving a 14-month sentence because of the Holocaust denial. Regardless of what you think about the Holocaust, that is sickening. And it's not only Germany which considers Holocaust denial a crime. Majority of the EU countries, Russia and Israel (duh) have the same law.
[deleted]
I mean that, as a jewish ethnostate, it's obvious it will forbid denying the biggest persecution of jews in history.
[deleted]
Your New World Order Theory is a hoax.

Oh, wait, that's not what you meant, is it?
[deleted]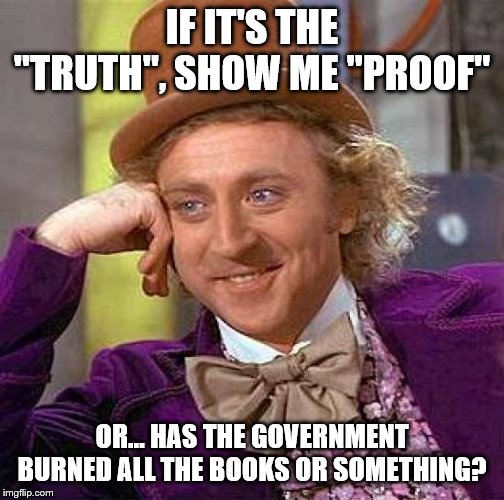 Show More Comments
hotkeys: D = random, W = upvote, S = downvote, A = back