What The Hell happened to Meggy!!!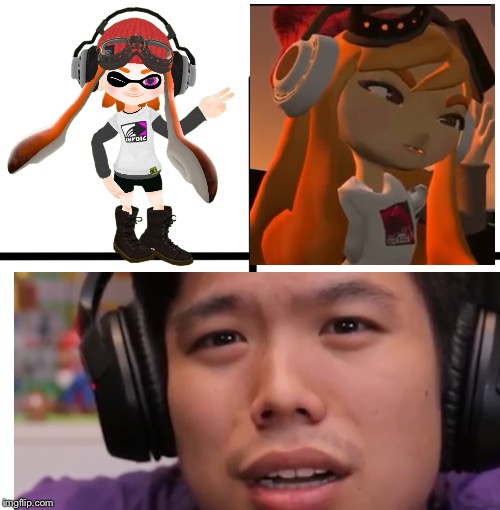 5,564 views
•
18 upvotes
•
I can explain it, in the anime arc desty got taken by Francis some perv lizard dude and axols inkweaver and wanted to boost the power of it to 100% with inkling (and octoling) ink so he took Meggy and drained all her Ink and she became A human and Desty also died in that arc and Meggy was deciding to skip the splatfeast that year but she ended up winning in meggys destiny
[deleted]
She became a human. And for some dumbass reason, she won a splatfest
As an SMG4 Fan & subscriber i'd say all the ina got sucked out of her & she is not an inkling anymore but she is human.
P.S. If I get enough requests I can make an SMG4 Stream
[deleted]
PLEASE
PLEASE
PLEASE
PLEASE
PLEASE
[deleted]
Sorry, my mistake already made one
Show More Comments
EXTRA IMAGES ADDED: 3
EA2D8ED7-CF36-4365-9D72-E93F9CA9BE93.png
39D99149-D00F-46C3-9B30-0E1C0B701998.jpeg
B62FF4E3-C4CB-4EF8-9B1F-0ACE88663C5C.png
hotkeys: D = random, W = upvote, S = downvote, A = back