Mayberrian Situation! The Truth Comes Out Now!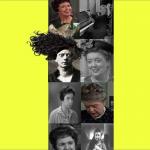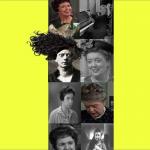 EXTRA IMAGES ADDED: 36
waaater.jpg
908dgf09d8fh08h.jpg
8a5b36230430f7adcdf15ba110206278.jpg
spidddder.png
5554d.jpg
096953d84be3cd17447755eb0dd4eb3f.png
spider-2927246_960_720.png
hairy27634.png
hairiuweryqwr.png
hairrrf.png
crop bottom off.jpg
hairywerer.png
angrtwert.png
hairy s.png
hair67w8e6r8qwer.png
gassy.jpg
5343211234.png
black-hole-png-7.png
carweryiuwerf.png
Transparent_Brown Squirrel.png
aswqasw.jpg
4c909666cc8271cd571b76a7e2322dca.png
291079458022211.png
haieryeryeyer.png
096953d84be3cd17447755eb0dd4eb3f.png
45235244444.jpg
hairtrt.png
mdmmdmdmdmddmdm.jpg
hat stuffery.png
hdfwerf.png
anrtwert.png
dfg7987987s7g.jpg
haierwer.png
hrtyertr.png
idfuisudsfgu.jpg
hairy 5555.png
IMAGE DESCRIPTION:
SOMEONE HAVING A CASE OF THE MONDAYS? I'M PLAIN SICK OF IT ALL, BEE. CHEER ME UP. NO NEED TO GET SNIPPY WITH ME, FLOOZY. I SAID CHEER ME UP, DIDN'T I? YOU HAVE MORE NOTCHES ON YOUR BEDPOST THAN JAMES BOND, TOWN HO. No one uses your meme templates & I heard from a little birdy you made out with Gomer & Goober the same night, so jog on, EZ rider! First of all he was an all night animal; second, how did you hear about THAT, Queen of Halitosis!? 1 WORD...FIFE! Oh, word gets around, call girl. NO ONE INVITED YOU TO STOP OVER TODAY, STINKY! YOU COULDN'T RAISE A FLAG. I RAISE YOU OUT OF PITY FOR ANDY AND OPIE, DITCHLICKER. ANYTIME, MY FAV FRIEND. I FEEL BETTER NOW, BEE, THANK YOU. I swear to Almighty GOD I'm gonna' dump on your grave one day, though, BFF! CLARA!
hotkeys: D = random, W = like, S = dislike, A = back