Mayberrian Situation! The Truth Comes Out Now!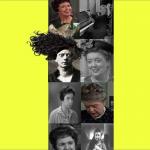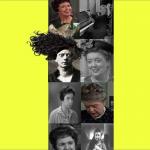 EXTRA IMAGES ADDED: 14
IMAGE DESCRIPTION:
That never actually happened, Clara! I told you that! Well, I suppose it wouldn't have happened in the first place if you hadn't kissed Rafe Hollister behind the barn. Oh, so every single person & dog & chicken in town is either wrong or a liar or out to get you personally, then? IT WAS BELINDA MAE, CLARA. SHE TOLD ME ABOUT IT HERSELF; DON'T YOU TELL HER I TOLD YOU! THEN YOU'LL NEVER STOP BACK HERE AGAIN WITHOUT TROUBLE! I'M GONNA' STOP OVER TO HER PLACE ON THE WAY HOME JUST AS SOON AS I LEAVE HERE! DON'T TEMPT ME! WHAT COULD YOU DO TO STOP ME? I'm already here after you said that...ongoing... I COULD BEAT YOU DOWN TO YOUR QUARKS! ARE YOU GONNA' CRY? COME AT ME, THEN? YOU'VE ALWAYS HATED ME! WHAT'S WORTH LOVING ABOUT YOU? MY PICKLES! ASK ANDY, OPIE & BARNEY & ANYONE ELSE IN MAYBERRY!
hotkeys: D = random, W = like, S = dislike, A = back