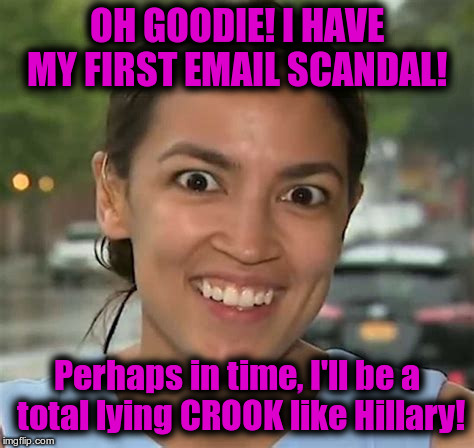 [deleted]
She might be! Seems sincere though,,

Naive is she? Absolutely. I think she's some power player's tool..
At some point I'm sure we'll here the whole story. Soros maybe ? Although Diblasio and Cuomo were pretty surprised that Amazon left because she was threatening them.
[deleted]
I'm facinated you mentioned Soros, because my theory was that he's heavily short on AMAZON stock ($AMZN) and that potentially he's the player behind the scenes with AOC, possibly, not without her even having knowledge of it.. (Think of Jar Jar Binks naivety) And not simply regarding New York, but also this persistent LGBTQWXYZ energy, political BS, etc., that's promoted in the media.

Oh well, if you beat me to the meme, that's OK! I don't care about stats and rank. It's only the ideas I hope will wake folks up.

Interestingly, also on this note.. look what is happening! World's wealthiest liberal men potentially at odds with one another. Sure looks like a cat fight brewing, IMO.
He's been short the US Dollar and got killed when Trump won the election. 100 Million in campaign contributions out the door ! Funny how none of the libs seem to be offended by his $18 Billion dollar offshore tax haven to avoid US taxes...
Show More Comments
IMAGE DESCRIPTION:
OH GOODIE! I HAVE MY FIRST EMAIL SCANDAL! Perhaps in time, I'll be a total lying CROOK like Hillary!
hotkeys: D = random, W = upvote, S = downvote, A = back