Since old jokes are popular...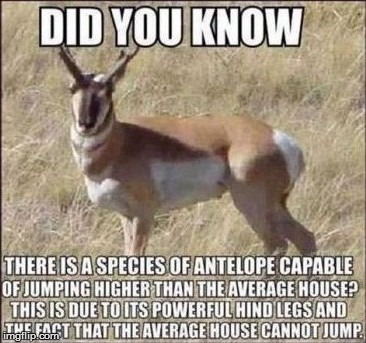 reply
As a matter of fact, Pronghorn Antelope are second in speed (land animals) only to the Cheetah. This makes them faster than the average house as well, as a house can't run either. OK, not as funny as yours. But it still makes no sense that it's twice as fast as ANY North American predator.
reply
Whiskey-Tango-Foxtrot! I said it wasn't as funny as yours. Sorry if I offended, just my weird sense of humor in the wee hours of the morning. Morgan-OUT!
reply
There're a lot here who don't have ANY sense of humor at all, and I may have been a little trigger-happy. If no offense meant, no offense taken. I've deleted my comment and let's just act like this never happened.
reply
Cool beans, rather make a friend than an enemy.
reply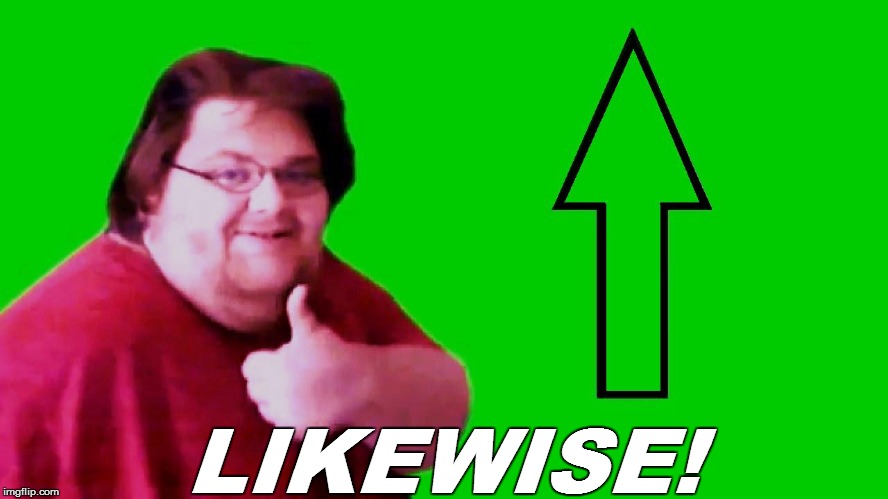 Show More Comments
hotkeys: D = random, W = upvote, S = downvote, A = back