But poverty has lowered do to Capitalism in the US. https://fee.org/articles/extreme-poverty-rates-plummet-under-capitalism/
That's because most people would rather have a family instead of trying to have a business. It's also worth pointing out how Capitalism can help people who aren't rich by making products with a high supply cheap.
most societies (USA included) aren't actually fully capitalist societies. The USA for example is a Corporatist society, which is not only harmful to the lower classes, it also kills competition and small businesses, which CREATE poverty
this is true actually. But my point still stands
[deleted]
Ever seen truckers from 3rd world countries?
[deleted]
Do they like the pay and lifestyle better here or there?

Perhaps they like the American pay and the Mexican cost of living?
[deleted]
Got a better alternative?
[deleted]
There's a reason people are poor in capitalist societies. Don't feel sorry for them.
no. the reason people are poor in most societies is due to economic difficulties springing from government involvement in the markets.

the USA is a corporatism, which meas that the govt and a few select corporations regulate and control the markets for their benefit or "the greater good"

capitalism, as in free market capitalism cannot be regulated and therefore gives people more movement in the economic sense. The poor would actually have a better chance to get wealthy under capitalism, as opposed to communism which makes everyone equally poor except the tyrannical ruling class.
[deleted]
"makes people wealthy" that part in redundant when socialism removes money (depends on how close it is to communism,) while capitalism is supposed to make people wealthy.
Show More Comments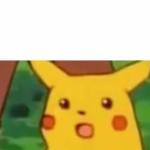 IMAGE DESCRIPTION:
communists: ccapitalism doesnt do any good for anyone; capitalism: *makes people wealthy and happy*; communists:
hotkeys: D = random, W = upvote, S = downvote, A = back