It's The Only Solution!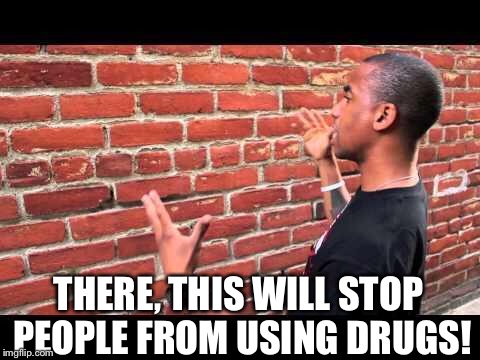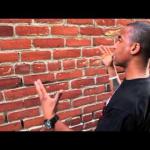 reply
[deleted]
It will turn a billion dollar industry into a million dollar industry. The amount of drugs coming in from the border will be reduced to 1%. People can't do drugs if they can't buy them.

There's a reason deep staters are fighting so hard to keep the wall from happening. The CIA will collapse without its drug and trafficking money.
reply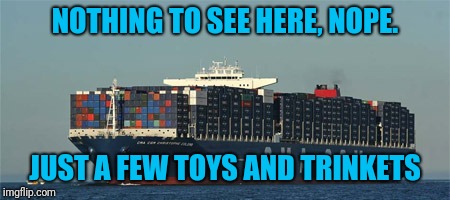 Hah! Dealers, growers, manufaturers, users will all find a way to hook up, sea ports, more tunnels, air. They always have and always will find a way to move product, to actually think a wall will stop that is naiive. Cartels are very smart, they see a problem, they solve it.
reply
If you stop and think, the major deals going down involving hundreds of kilos at a time, the only people that can carry even 100 kilos are strong man competitors, and they're not very fast. If you've ever seen a tunnel and the sofistication used ie ventilation, power and rail cars in order to move tons of product. Cartels aren't getting rich with Juan and Jeffe carying a a few back packs, it's kind like a distraction, look over here while we got shit goin down over there.
reply
[deleted]
Cars exist.

Have you not seen the last two speeches by the president? One was even nationally televised. Why are you in the political stream? Seriously guy, stick to fun. It pains me to watch you fail.
reply
Yes, cars do exist which brings up another point, they aint crossing the Rio Grande, they crossing at ports of entry, not where a supposed wall would be. Billions of dollars of drugs are coming in and will continue, y'all bin fighting the war on drugs since the 80's, as the fight evolves so do the cartels.

That's why it's difficult to deal with you in a mature manner, you eventually resort to insults.
reply
[deleted]
It's amazing how straight the Rio Grande river flows outside of Texas.

You're the biggest idiot on imgflip. Do yourself a favor and keep your eyes on the road and out of the political stream.

"Shut the f**k up and move the f**k on"
reply
And you wonder why you get downvoted, can't handle a discussion like an adult. Just like your feckless leader, arms crossed and pouting. Nowhere to go in your argument, straight to the insults and name calling, a childlike defense.
reply
[deleted]
Look at you, trying to play a victim. HA.

Pathetic.

Also, more than half the border is not protected by the Rio Grande.

"They take a right and then a left"
reply
You bring up very valid points in our discussion on the boarder wall, well thought out, articulate, clear and concise, a true debater, nay, a masterdebater, I know when I have bin bested. Golf clap.
reply
Unless people were to invent some device or machine that could fly through the air and go way over a wall

Someday...
reply
The poppy fields of Afghanistan produce most of the opium, which becomes heroin. These are watched over by the US military, therefore, the flow of horse coming over the border is not going to be impacted. Pharmaceutical companies are the biggest group of dealers anyway. This wall is not going to stop them.

Then, there's the point of the post: people aren't just going to stop doing drugs. They're going to rob more pharmacies, steal from more people who use painkillers, try other, dangerous, chemical compounds; and more Americans will turn into mules.

People aren't doing drugs, because there are drugs. People do drugs, and more get brought in.
reply
[deleted]
You're missing pieces of the puzzle in your first paragraph. The military is a tool. It's the people that were telling the military where to go that are the criminals. Why do you think big pharma was backing Obama? It started way before him, though.

Trump isn't about that. I wouldn't be surprised if he pulls the troops out of Afghanistan. Maybe not, poppies are pretty important. Hopefully the Afghans won't be too resentful and continue production on their own.

Heroin and the illegal opiates mostly come through the southern border (Not all, but the single highest majority majority). That's what the wall is for. It's going to cut off a massive stream of income for the bad guys in the government.

I don't know what the plan is to deal with the addicts. That's a secondary concern. Addicts aren't the ones directing the US towards destruction.

You're right, the demand for drugs is going to be higher than it's ever been once the wall is built. Hopefully the addicted all move to sanctuary cities in California and the weight of them causes California to break off from the mainland and sink into the pacific.
Show More Comments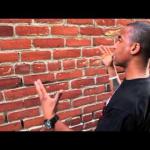 IMAGE DESCRIPTION:
THERE, THIS WILL STOP PEOPLE FROM USING DRUGS!
hotkeys: D = random, W = upvote, S = downvote, A = back