It's (unofficially) ALICE COOPER Week! =}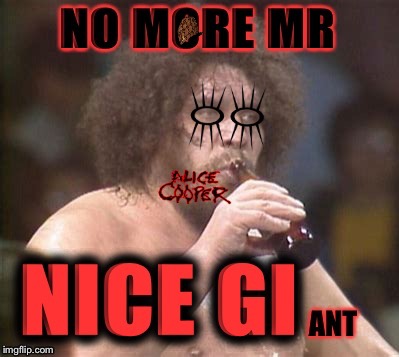 1,011 views
•
8 upvotes
•
[deleted]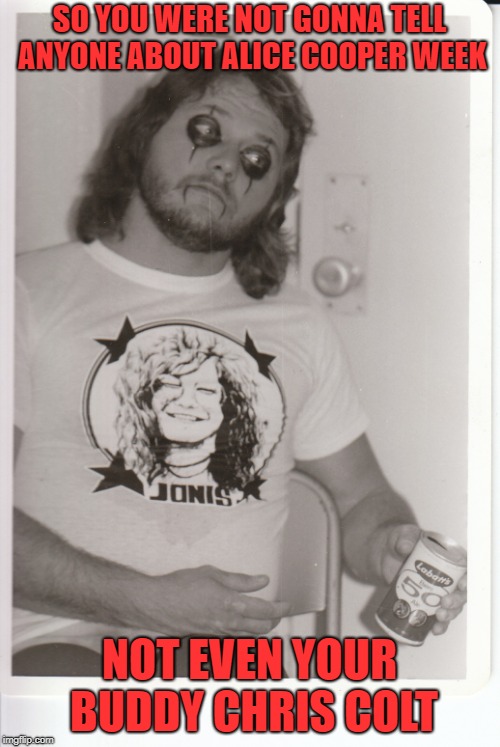 [deleted]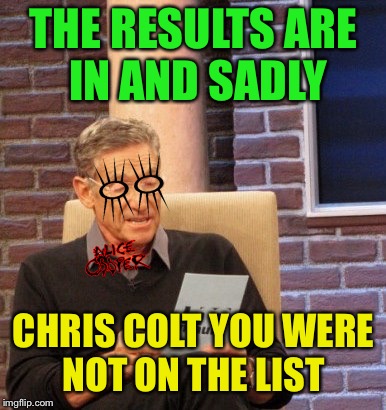 LOL!
[deleted]
https://i.imgflip.com/2fyu3r.gif :)
[deleted]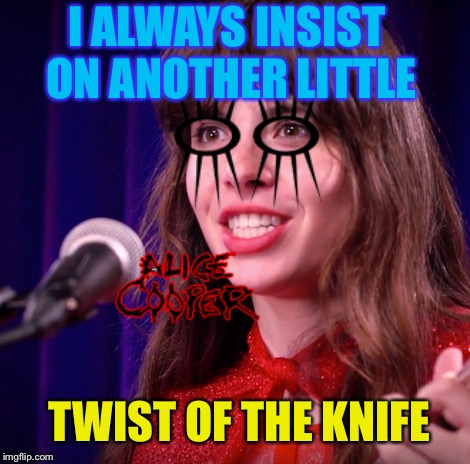 Forgot to mention, didn't mean to cop the eyes. Searched for other Alice eyes pngs, but only that turned up, so.....
[deleted]
LOL they are pretty cheesy! That's why I liek dem! I grabbed them online too, so no worries mate!
You'd think there'd be more out there tho.

Thanx
[deleted]
What your doing with the head png is good too =}
Thanks. The Flickerman one I found already made, so happy with that, just so right.
After the fruitless search for Alice eyes, I went looking for his head, and that was the only one that turned up. Works well with the Caesar statue. I should make me that a template, but I only want to use Flickerman, stay in character.
Yes, I have no life.
[deleted]
You and DoMima ought to get together! LOL!
[deleted]
ROFL!
I'll get it right here in a minute! XD


Been meaning to make this gif into a gif here!

Love how you squinted the Alice eyes!
[deleted]
"What do you think folks?!"
Thanks, yes the Alice Cooper Week was fun =}
Show More Comments
hotkeys: D = random, W = upvote, S = downvote, A = back