They also ask if the date on my birth certificate is BC or AD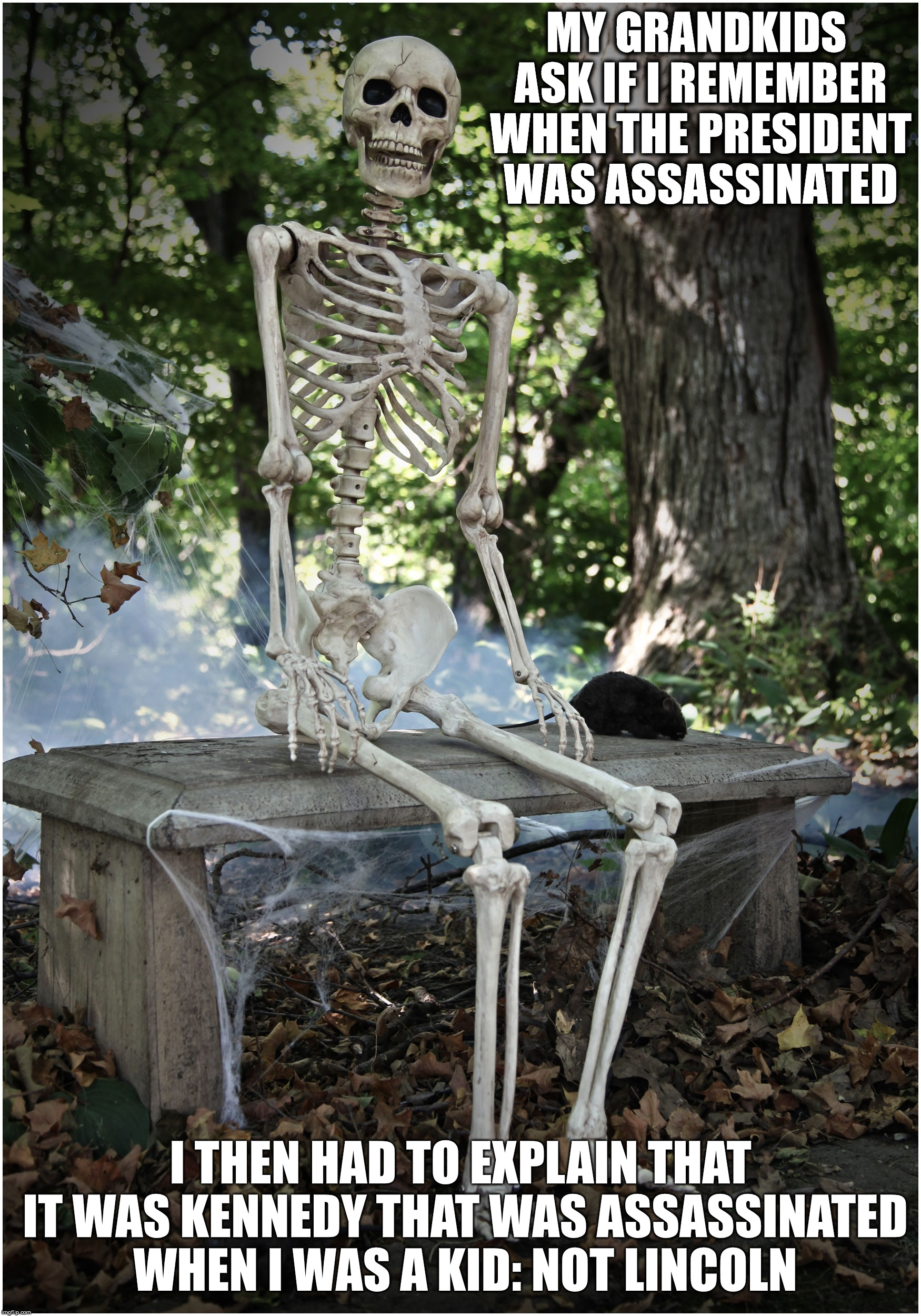 [deleted]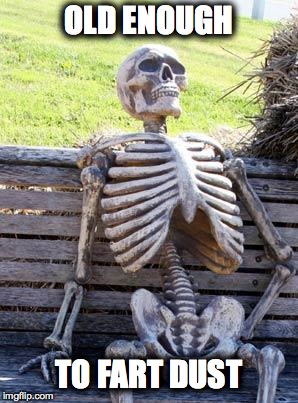 :-) quote of an affectionate teasing by my son-in-law!
[deleted]
I used to kid my Father In Law about being older than dirt. It was always out of love and respect. even the best way I presented it, almost made him smile. Fave one: And God stepped out in this void and chaos and turned to his companion and said, "Hey Ray, think I oughta create dirt today?"
[deleted]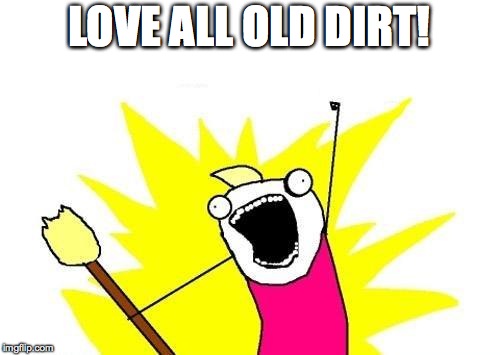 lol :-)
[deleted]
Hmmm, I'm going to have to use the fart dust line with the skeleton I used in this post, because it looks like it's actually farting dust.
[deleted]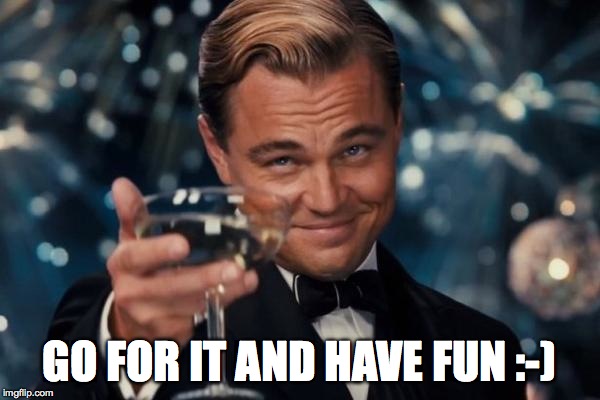 :-)
[deleted]
Sure thing. I'll wait a few days. I've got some others on the back burner
[deleted]
I'll be posting this either Saturday or Sunday. https://imgflip.com/i/2972jt?lerp=1524820290036
[deleted]
Just upvoted and left a reply :-)
[deleted]
Got it. Glad you liked. I figured I'd best explain the visual, as there's enough people here that would miss that aspect. I got a feeling that this could be a good series of old age jokes ala Jeff Foxworthy's You might be a redneck. Fitting that I should think of it today: my oldest brother turns 70 today. I'm almost a decade behind him.
Show More Comments
IMAGE DESCRIPTION:
MY GRANDKIDS ASK IF I REMEMBER WHEN THE PRESIDENT WAS ASSASSINATED; I THEN HAD TO EXPLAIN THAT IT WAS KENNEDY THAT WAS ASSASSINATED WHEN I WAS A KID: NOT LINCOLN
hotkeys: D = random, W = upvote, S = downvote, A = back