Jess, if your reading this, hope I'll meme with you soon!!! DX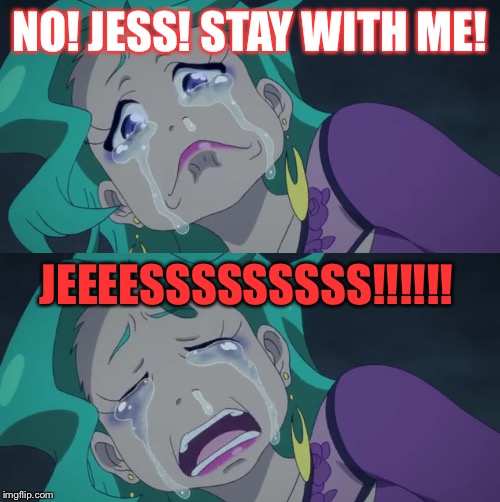 [deleted]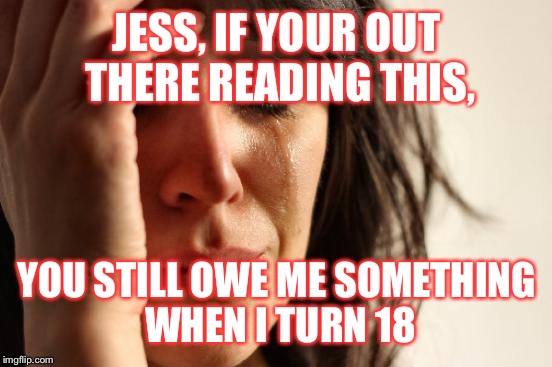 You were one of my absolute favorite friends on this site Jess! I'll miss you! Hope I can meme with you one day again!!!

*plays see you again by wiz in back round and starts to cry*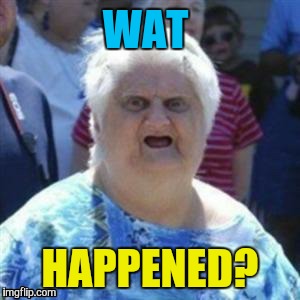 She was just on here yesterday, I think!?!
[deleted]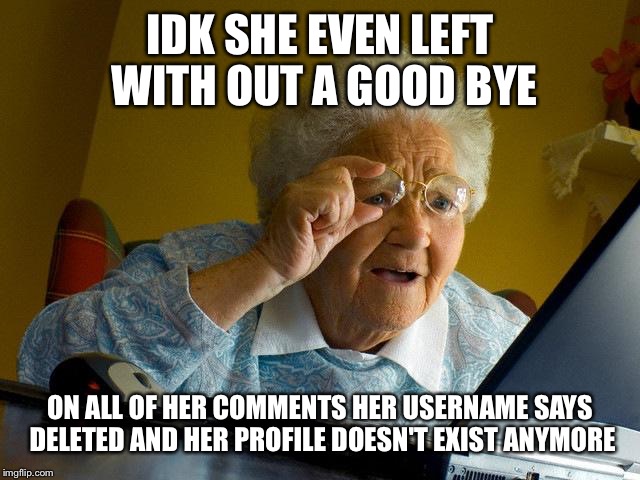 I saw her on here yesterday too!!! I asked Chad- what happened but I didn't get a reply yet. I'll let you know what happened as soon as I can!
[deleted]
Did you see the meme chad and Jess made yet?
Yes. Someone sent it to me. I work nights so I can't comment too much except on breaks
[deleted]
https://i.imgflip.com/1zh9z4.jpg It won't get freaking submitted!!!!!!!!
Why,Jessica_......Why?And without a goodbye!
[deleted]
I KNOOOOOWWW AND WTF WONT IT GET SUBMITTED DX DX DX
[deleted]
It got submitted just now xD
And as for Jessica_,you might want to see this: https://imgflip.com/i/1zhpmr
[deleted]
Lol yeah pipe already showed me that. Also I made not one but one submissions! XD

I'm still sad though );
[deleted]
Hey man did chad just delete his account too???
He went two days after Jessica did.
[deleted]
WWHHHYYYYY?!?

Thx man, 'preciate it
[deleted]
Lolz I will. Sad to see her delete out of nowhere though ); but since she's my friend I gotta respect her desicion :/
Show More Comments
EXTRA IMAGES ADDED: 1
Punch line crying 1
Crying anime girl
IMAGE DESCRIPTION:
NO! JESS! STAY WITH ME! JEEEESSSSSSSSS!!!!!!
hotkeys: D = random, W = upvote, S = downvote, A = back