It's like being a professional video game player,but playing the game on "Easy" instead of "Hard" or "Expert"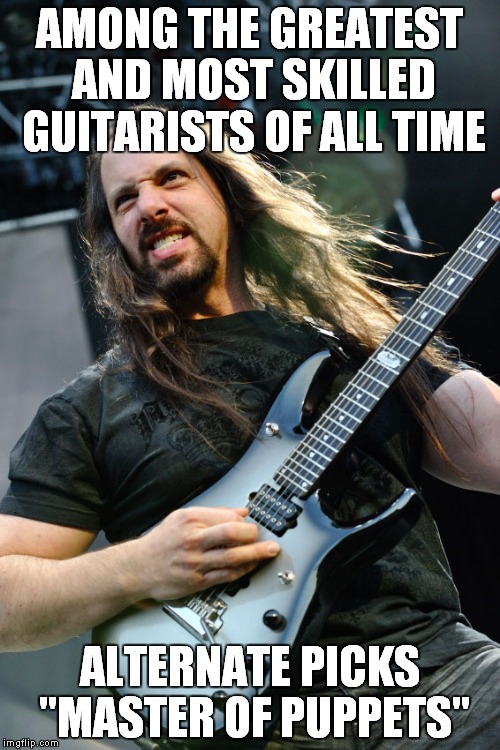 13,233 views
•
9 upvotes
•
[deleted]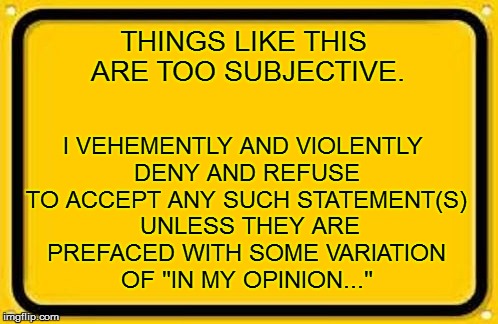 [deleted]
Sorry,but I disagree with your assumption that this is my opinion.I never stated that John Petrucci is among the best guitar players ever.There's a lot of criteria when it comes to the best guitarist of all time,such as:Technical ability,skill,songwriting,singing while playing guitar,creativity,complexity and many others.I listened to TONS of guitarists from various genres(Metal,rock,blues,jazz and many others),and few of them have the skill and technical ability of John Petrucci.Hope that explained it :)
[deleted]
For your information, I did not assume anything. I merely stated my own opinion.
And if had you just said his name in your meme, instead of assuming that others are as knowledgeable about guitarists as you, we wouldn't be arguing like this!
[deleted]
It seems we misunderstood each other quite horribly.I thought your comment meant that the "among the greatest and most skilled guitarists of all time" part is too subjective,or that the entire meme is too subjective,but now you're tellimg me that this entire arguing wouldn't be if I stated the name of the guitarist in the meme.I wasn't this cinfused since I tried understanding 'The Legend of Zelda" timeline
[deleted]
No, no....please. Don't bother letting us know who this is!
[deleted]
If you're a Dream Theater fan,then you'd be sorry to know that this is indeed John Petrucci,Dream Theater guitarist and composer
[deleted]
Yup,that's him.Genius guitarist,I gotta say.But my favourites will always be Chuck Schuldiner,Kai Hansen and Andre Olbrich
Show More Comments
IMAGE DESCRIPTION:
AMONG THE GREATEST AND MOST SKILLED GUITARISTS OF ALL TIME; ALTERNATE PICKS "MASTER OF PUPPETS"
hotkeys: D = random, W = upvote, S = downvote, A = back