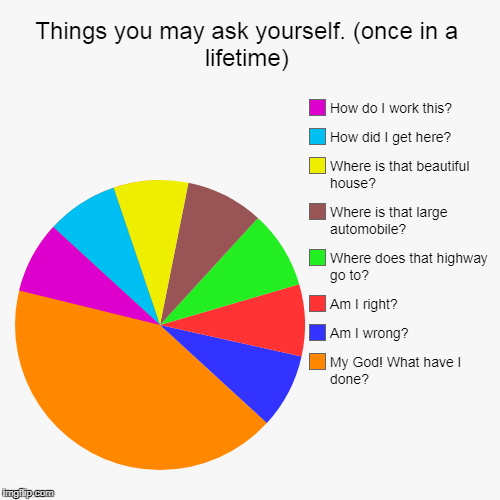 reply
[deleted]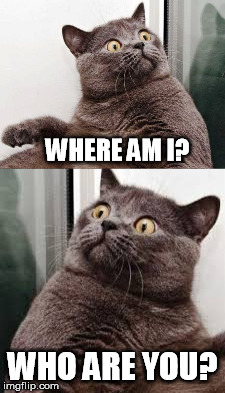 reply
[deleted]
It's easier to understand if you're familiar with The Talking Heads.
reply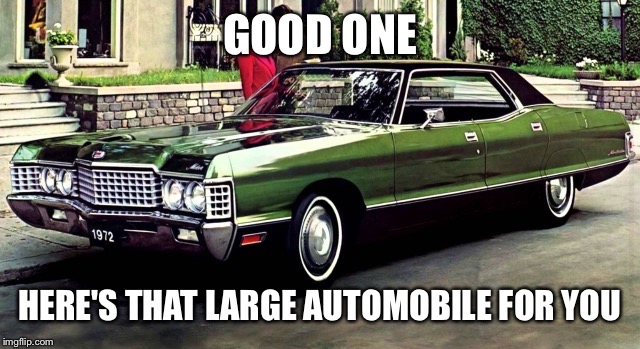 I totally got it right away.
Water flowing underground!
reply
[deleted]
That's right. Nice car. That's a large automobile.
reply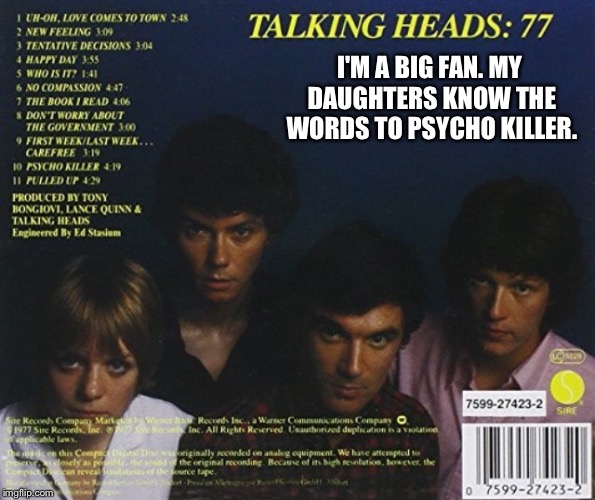 Considered "normal" sized at the time!
reply
[deleted]
I have their first release on vinyl, but that's it, What I've heard on the radio I do like. I worked with a guy who had a live release which was good. I think it was called Girl Friend's Better. I heard the song that the meme is about on the classic rock station and realized that there were a lot of questions.
reply
[deleted]
you should check out "stop making sense" great album, great concert video too.
And for any other Talking Heads fans out there, if you've never seen the David Byrne movie "True Stories" check it out...one of the best movies ever made, in my completely biased opinion :D
reply
[deleted]
first album I ever bought :D
reply
[deleted]
https://i.imgflip.com/1vpuhx.gif
Show More Comments
IMAGE DESCRIPTION:
Things you may ask yourself. (once in a lifetime) | My God! What have I done?, Am I wrong?, Am I right?, Where does that highway go to?, Whe
hotkeys: D = random, W = upvote, S = downvote, A = back