[deleted]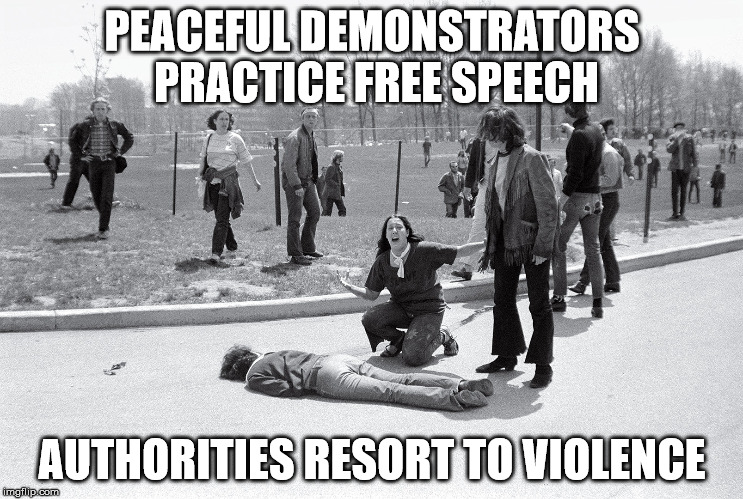 Look at the demonstrations over the last couple hundred years. Most instances of practice of free speech have resulted in violence against those protesting. There was no violence in the Kent State peace march until the Ohio National Guard opened fire on the unarmed citizens. take The Memorial Day Massacre, where picketers, their wives and children, were gunned down by local police. take the Occupy Wall Street Protestors that were bound and tortured at the hands of law enforcement.

Amazingly enough, it's rather odd that it's taken so long for protesters to start out violent
MLK jr. never fired a shot, threw a rock, or swung a stick yet he and his followers helped change the entire society.

You have taken the worst instances of civil authorities using violence against civilians to justify (encourage?) civilians using violence against civilians whose speech or political ideology they disagree with.

You should rethink your position unless you actually want to live in a totalitarian police state because that is what is likely to happen if this violence escalates and turns into gunfire in the streets. A totalitarian police state is horrible whether controlled by the Left or Right.
[deleted]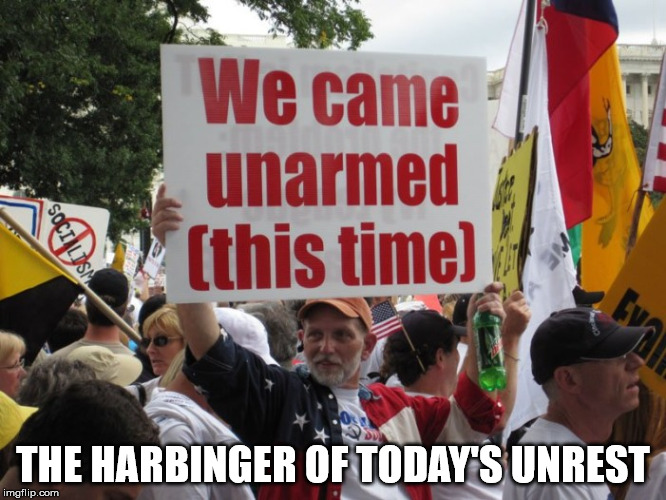 It is not the protestors that fire a shot, but, as the incidents I mentioned show, the shots often are fired upon those protesting. We are often led to believe that we should turn the other cheek, but eventually, we run out of cheeks to turn. MLK turned the other cheek, and wound up knocked on his ass by a bullet that ended his life. Sometimes peaceful means have proven ineffective. Many of today's protestors are looking at history. The peaceful protests had violence turned against them. so "Back in my day" would refer to demonstrators that were treated violently by the authorities. Remember Birmingham in 1963? peaceful protesters from 8 years old an up were sprayed with high power water cannons and had Police dogs released on them. And that was just for starters. As more people remember those incidents, the odds of violence come to the forefront increase. The French Revolution started with such violence, against the demonstrators and the authority figures to overthrow an uncaring, corrupt government. The US, likewise, started in such a manner.

The people evolved to try and demonstrate peacefully and all that got them was injuries, if lucky, and death. One reason why education has been stiffled about such demonstrations. Do not be surprised that violence may come from today's protestors. It appears that when our leadership does not fear for it's life, despotism comes to the fore.
1.The violence you give credence to is against civilians NOT the STATE. If it were against the state deadly force would be used to squash it.

2.The violent people are being used to stop the free speech of conservatives. In your mind you equivocate conservative for racist but we all hate racists. That doesn't take away their right to free speech though.

3. Why don't you actually interact with my argument instead of adding fallacy upon fallacy? Do you suppose that is the same reason people become violent in the streets, inability to interact with arguments logically?

4. Are you quoting/referencing a book/article/lecture/speaker that wants us to have a different "perspective on terrorism" about why people resort to terrorism?

5. No one in the political sphere is stopping anyone else from engaging in political/cultural debate except the extremists and ideologues.
The examples you gave are the government forces using violence to contain an event. Charlottesville unfolded differently. Other places Antifa have gone have also had them instigating violence, and ironically they are against free speech.
[deleted]
Yeah, I heard about those damn Antifa folks. growing up, I knew a lot of neighbors that were a part of that group. You might know them as US Military Veterans of WWII. What a shame that racists don't want to take the responsibility for their speech. F**kincowards
I say the paramilitary wing of the Democratic Party because liberals who are not centrists will not disavow or at least denounce the violence of these people.
Bait and switch (equivocation), false equivalence, appeal to emotion, and scapegoating. If you respect logic and reason at, all ask yourself why you would have to stoop to using such illogical arguments to support an ideology.
[deleted]
If that were the case then the paramilitary wing of the republican party would be the actual facists. Interestingly enough, they also have the Neo-Nazis on their side. IIRC, the guy that drove through the unarmed crowd in Charlottesville was a right winger bent on destroying an opposing viewpoint.
You either can not OR will not follow the argument.

Name one conservative who holds political office and has authority who has not denounced Neo-Nazis.
[deleted]
How can a body follow an argument when all the other debater does is through BS questions out? You seem surprised that "liberals" would be willing to resort to violence. guess what. It was the liberals that resorted to violence that founded this nation. It was the liberals in France that overthrew a monarchy. OH well, state your case clearly instead of in BS, and I'll get back with you.
That's why I say "Back in my day"
Show More Comments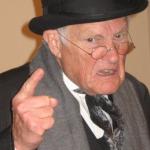 IMAGE DESCRIPTION:
BACK IN MY DAY WE; UNDERSTOOD THE DIFFERENCE; BETWEEN FREE SPEECH AND VIOLENCE
hotkeys: D = random, W = upvote, S = downvote, A = back