Costco now selling Jack Daniels by the barrel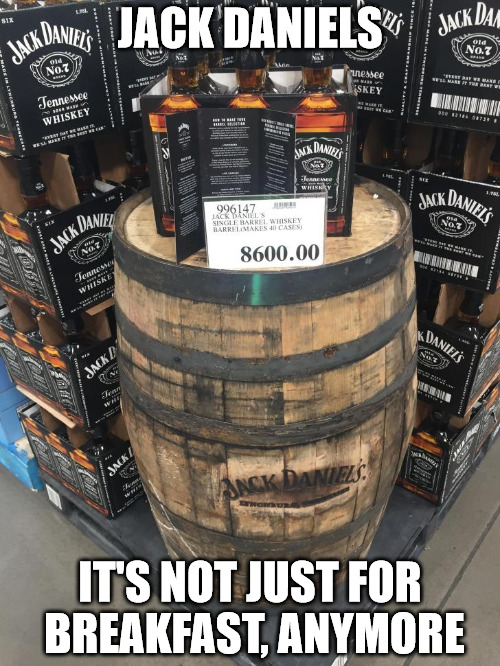 reply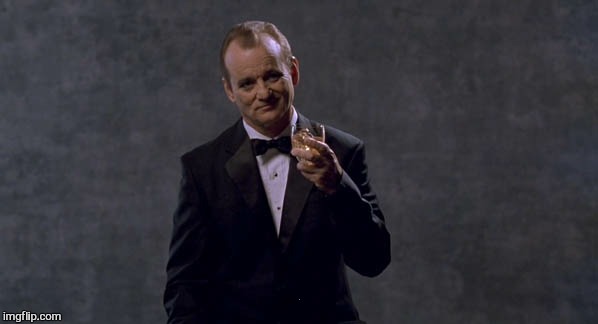 reply
[deleted]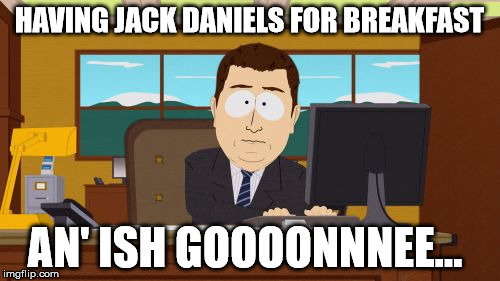 reply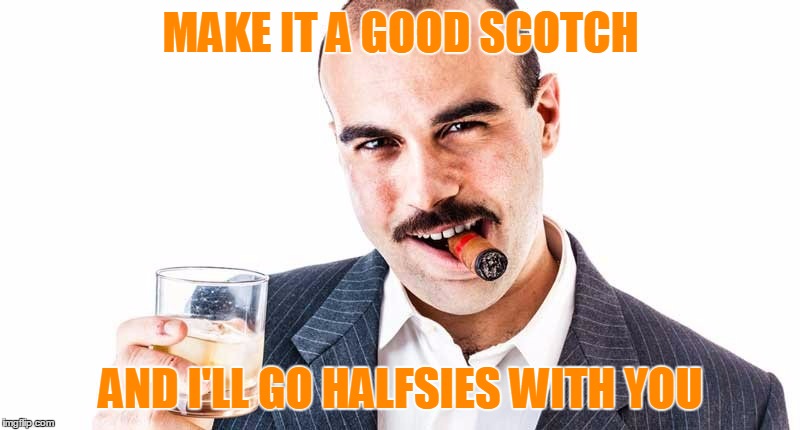 But I wouldn't use any ice, of course. ;)
reply
[deleted]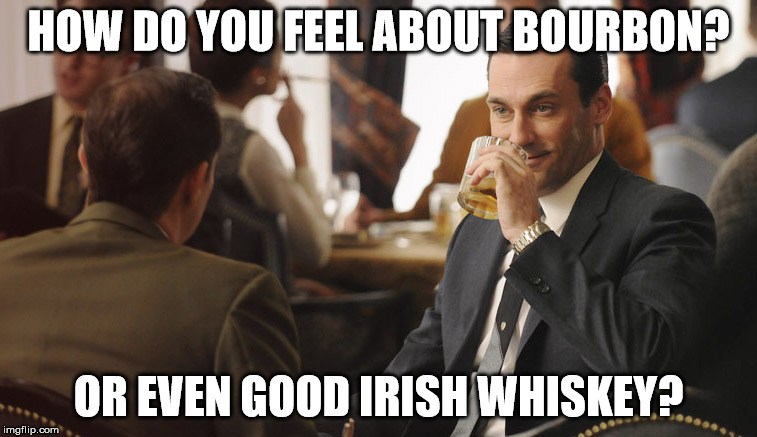 I'm not really keen on scotch.
reply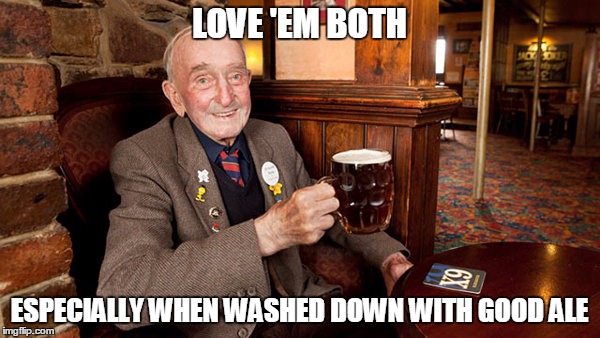 Not really a Jack Daniels fan. Love bourbon, probably more than scotch now. Knob Creek or Blanton's are well worth the price paid. And being Irish, well Scots-Irish, of course I enjoy a good Irish whiskey. I usualy go for Powers if I have a choice. Otherwise, even for a good Orangeman, I will go for the Haich Jameson over the Protestant Bushmills.
reply
[deleted]
I love to relax with a glass of bourbon: strait, on the rocks, or mixed. Doesn't matter. Irish whiskey? I don't even recall the brand I tried. Good taste, went down smooth, but the kick hit about half hour later as I left the bar. Two shots of it made my legs go rubber. What's even better is the bartender gave them to me gratis!
reply
He probably knew what it would do to you and wanted a show. ;) Too bad it's going to be about 94 degrees here when I get off work in about a half-hour. I'm heading to my favorite taproom about 3 minutes walk from my dock, and while a shot of fine bourbon sounds good I don't dare it in the dehydrating heat. It'll have to be good beer. :)
reply
[deleted]
He couldn't get any of his regulars to drink it. One little Italian guy (Sounded exactly like Robert Blake) said he tried it and it tasted like pencil shavings. Go figure. I thought it tasted good and was the best whiskey I'd ever tasted.
reply
Hmmmm. Never had any liquor that tasted like pencil shavings. Robert Blake probably should have seen a doc about that.
reply
[deleted]
I think he just tasted the wood from the barrel it aged in. Either way, I think it's just a matter of taste. I remember drinking root beer that had that pencil shavings flavor.
reply
I've had beer that was too woody. Drank my glass down though.
reply
[deleted]
Never had woody beer, but I've had pencil shavings root beer, like I said. Bad part was it was a major brand. best root beer I ever had was called Frostie. The name is still around as a specialty root beer, but the flavor is the same as any other. When I drank it, it had a different recipe.
With all these old brands of pop coming back, I could probably find Frostie. I walk into a hardware store, they have a selection of old time sodas...
reply
[deleted]
Frostie is licensed by a Texas company, but you can't tell the difference between it and most other root beers. The closest I've come to the original Frostie Root Beer was Souix City Sassparilla, but I'm not sure if they've changed their recipe in the last 20 years as well.
Nowadays I just drink Hansen's diet root beer. I'm trying to stay away from the sugar. They actually put vanilla, anise, and licorice root in it.
Show More Comments
IMAGE DESCRIPTION:
JACK DANIELS; IT'S NOT JUST FOR BREAKFAST, ANYMORE
hotkeys: D = random, W = upvote, S = downvote, A = back