for the kids and teenagers of Manchester, England. RIP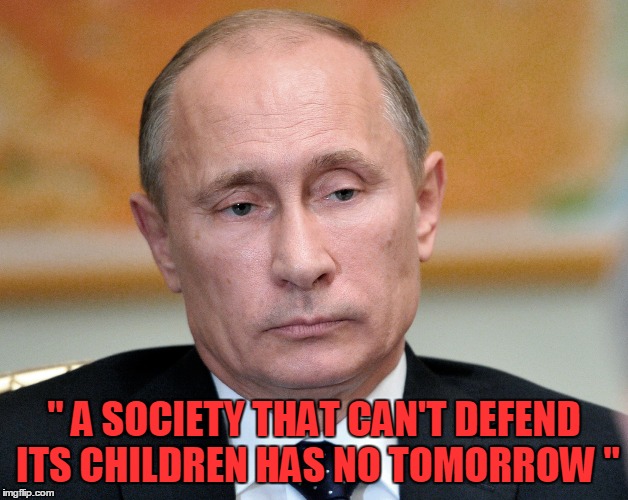 [deleted]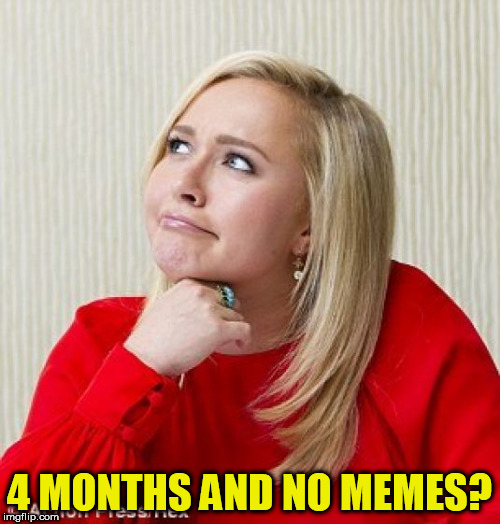 Sounds worse than me!
[deleted]
I'm losing my edge! :p

i've been popping in from time to time but can't get the old grey cells fired up

Good to see you back tho' :)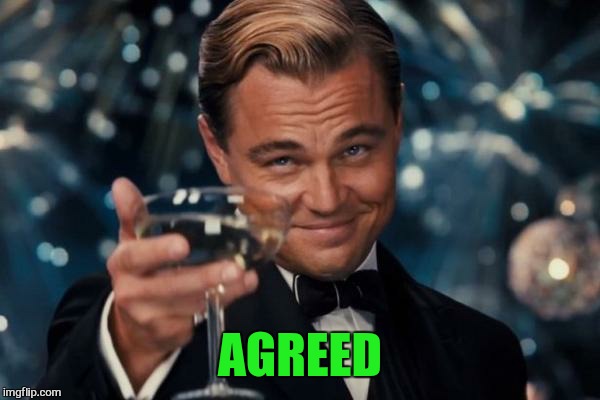 How are you doing Tokes? Trying to play catch up with everyone lol!
[deleted]
all good here, just not having much time to get on here....time, or inspiration!! :p
Understandable! I'm just glad a lot of you all are still on here. I was kinda worried many would be gone when I came back.
[deleted]
last time i took a break, i came back and you were top dog :p still struggling for ideas here but i'll be back at some point :D
Lol, not even close to top dog! Yeah, my creativity has been tested here lately as well. So much has gone on, it's hard to get back in the swing of things
[deleted]
that's the best message i've had in ages ;) so good to see you back :D how's things??
[deleted]
the guy who committed these murders was under surveillance but still allowed to travel to iraq and syria...i think it coulda been stopped
He had to pull out all the stops in order to finally quell that crap from continuing! So he has no room to talk about America, Britain or anyone else. But I will give you that the bomber was being watched. Perhaps he was "allowed" to carry it out! Call me a conspiracy theorist, but I swear there's something in the water over the past 10 years or so with all these mass homocide/suicide bombings
[deleted]
i don't think you're a conspiracy theorist at all. i believe the migrant crisis, and subsequent terrorist attacks, are being engineered to cause social unrest in europe.

the EU are already preparing for this. The EU is essentially, a trade organisation, that's all. they insist they have no political agenda but did you know the EU has its own army? last year, they gave their army a mandate to set foot in any european country....even NATO can't do that.

i believe there will be serious race riots across europe within the next five years with the end game being the introduction of martial law and turning europe into a third world, corporation run country; just like africa is today. This is why the EU were desperate to introduce TTIP (our equivalent of TPP), to give corporations complete control over their practises in europe.

this is why many brits, like myself, threw a spanner in the works last year with brexit. and that's why i'm getting the f**k out :D
Yikes! I'll definitely have to keep an eye on the world news as time goes! It's too bad about BREXIT. I believe in unity, and that's just pulling away from it
Brexits actually a good thing bro its just too bad mored countries wont pull out over there
[deleted]
France certainly shit itself and the fact that Macron celebrated his victory to the tune of the EU anthem says it all. France is lost :(

hopefully the Germans will have more sense come September
Show More Comments
IMAGE DESCRIPTION:
" A SOCIETY THAT CAN'T DEFEND ITS CHILDREN HAS NO TOMORROW "
hotkeys: D = random, W = upvote, S = downvote, A = back