Pointing mirror guy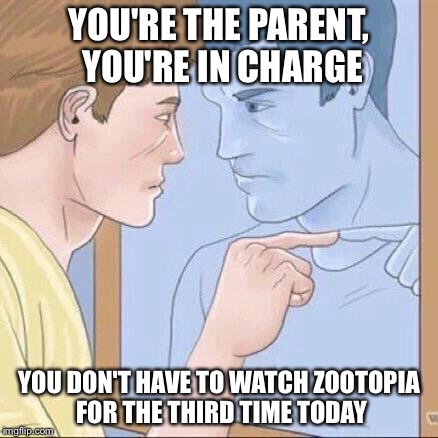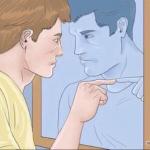 reply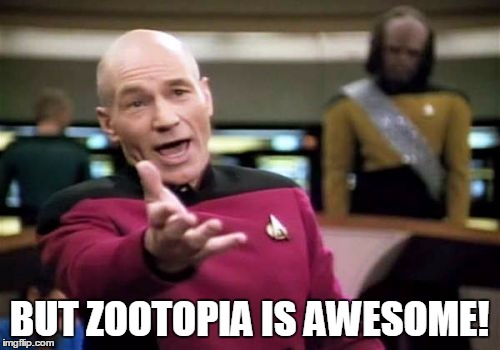 Very timely with its political message too. Quite a shame it wasn't heeded.
reply
At least Zootopia is better than Frozen.
reply
[deleted]
I was going to say, Now put Frozen in again! (Which I have had to watch way too many times)
reply
Lol. My wife and I just said how lucky we are to never have seen Frozen.
reply
[deleted]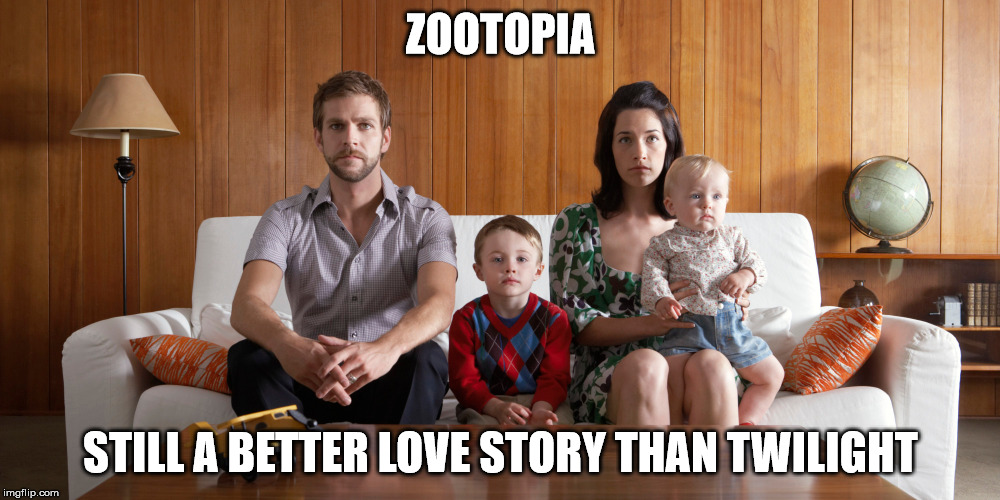 My oldest grandson loved a movie Undercover Blues. Good movie, but he watched it about 8 times a day. His favorite character was the inept mugger.

I'm glad I'm beyond that, but I've seen kids, and my wife, watch the same movie over and over again.
reply
[deleted]
My kids grew up in the late 80s to early 90s so we constantly watched Home Alone and Princess Bride.
reply
[deleted]
Mine grew up from the mid 70's to the early 90's. For much of that time, we didn't have a VCR, and I wasn't home during normal viewing hours. When we finally got a VCR in 86, our oldest would go to sleep watching a tape we snagged off the air: ALF. I'd get home from school (My day consisted of a 10/hour a day job then four hours of classes) If I turned the tape off, she'd wake up and turn it back on shortly afterward.
reply
Actually yes, yes you do.
reply
[deleted]
I used to think this was rediculous until I my wife had our daughter, now we watch Wanda and the Alien on Netflix over and over but it makes my little girl smile sooo....
reply
i.imgflip.com/1pg4i7.gif (click to show)
:-)
reply
Wait... Zootopia, kids and his alter ego is a stand in for blue man group? Game over man!... game over.
Show More Comments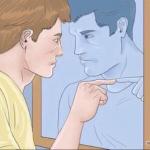 IMAGE DESCRIPTION:
YOU'RE THE PARENT, YOU'RE IN CHARGE; YOU DON'T HAVE TO WATCH ZOOTOPIA FOR THE THIRD TIME TODAY
hotkeys: D = random, W = upvote, S = downvote, A = back