Bad Luck Brian Music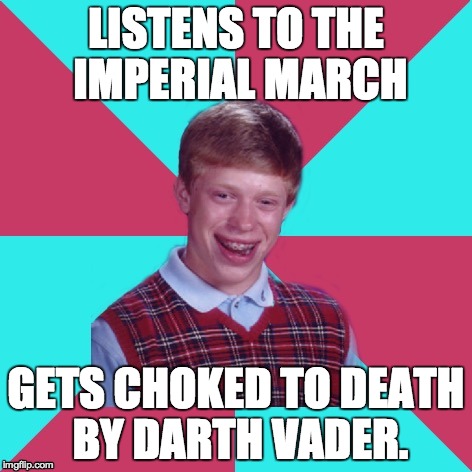 reply
[deleted]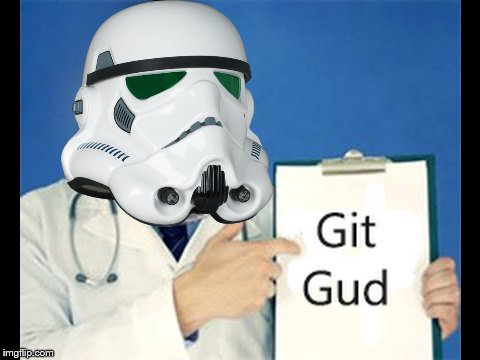 reply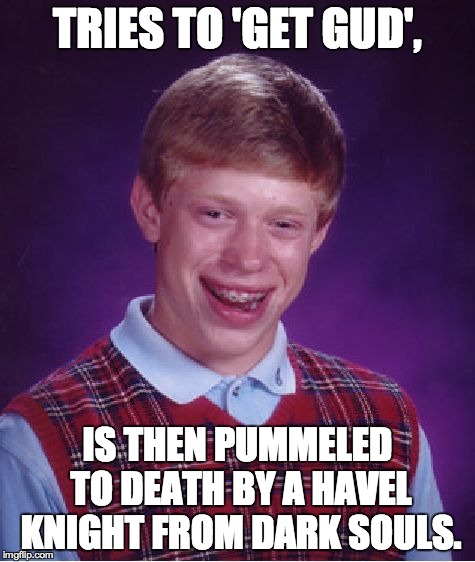 reply
[deleted]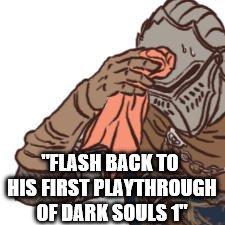 reply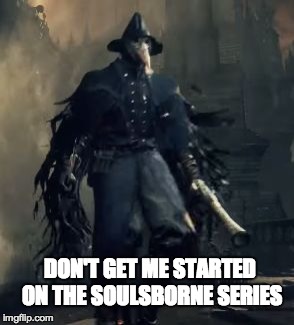 Never has getting pummeled been so fun!
reply
[deleted]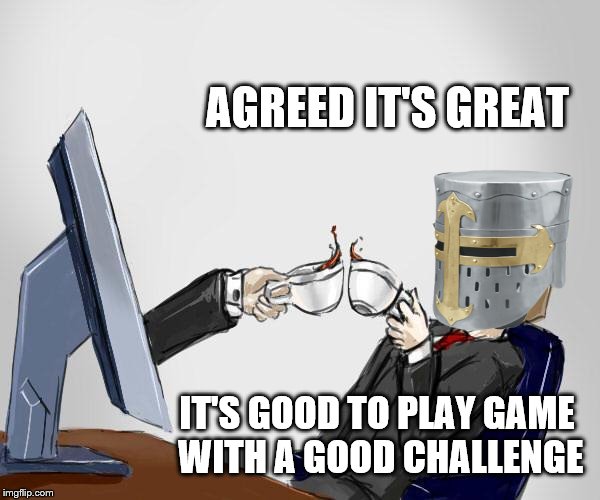 reply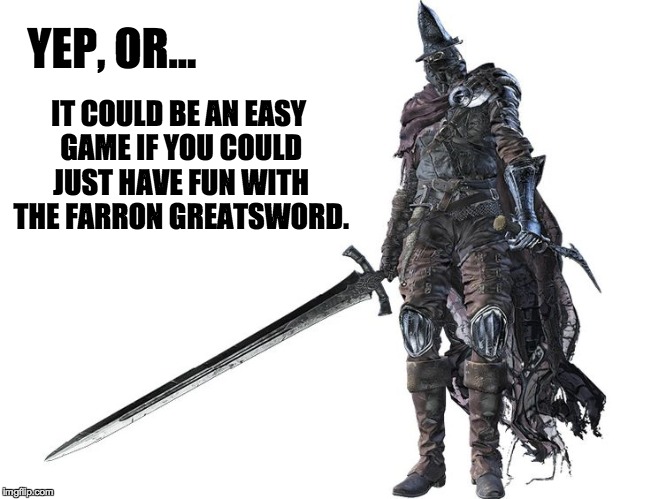 If you just use that weapons unique moveset, it is very hard to get hit.*

I'm curious. What has been your favorite moment in the Soulsborne series?
Mine has to be beating the Abyss Watchers. It was the most fun fight I'd ever had, and gave me a real sense of accomplishment. Of course, they gave me my favorite weapon as well, so...

*of course, that's only in Dark Souls 3, where the hitboxes and hyperarmor are extreme.
reply
[deleted]
I have to agree with you on when you fight abyss watchers
they are my favourite boss fight because it's just fun and plus they give the funfest weapon to use next to Gundyr's Halberd
also music in the boss fight is just masterful.
reply
I have that music on my ipod.
As well as the main menu theme,
and Younger Prince Lothric's theme,
Pontiff Sylivann's theme,
Soul of Cinder's theme,
and of course Gwyn's theme.
reply
[deleted]
Yeah all them are masterful and wonderful listen too as well.
Also did you know that the farron greatsword had a unused weapon art
instead of a Parry it would have stance that can use a heavy thrusting attack.

If you want to see the remove weapon art in action here it is.
https://www.youtube.com/watch?v=NhluGO9gElw
reply
I did not know that! That looks epic, and I would use that as well as the main attack (where you hug the ground and spin)
[deleted]
Yeah I would have too
I can just think of the combos that you can do with that unused weapon art
reply
I can't reply to your latest comment (for some reason), but here it is:
Absolutely!
Show More Comments
IMAGE DESCRIPTION:
LISTENS TO THE IMPERIAL MARCH; GETS CHOKED TO DEATH BY DARTH VADER.
hotkeys: D = random, W = upvote, S = downvote, A = back