We all feel out of place at times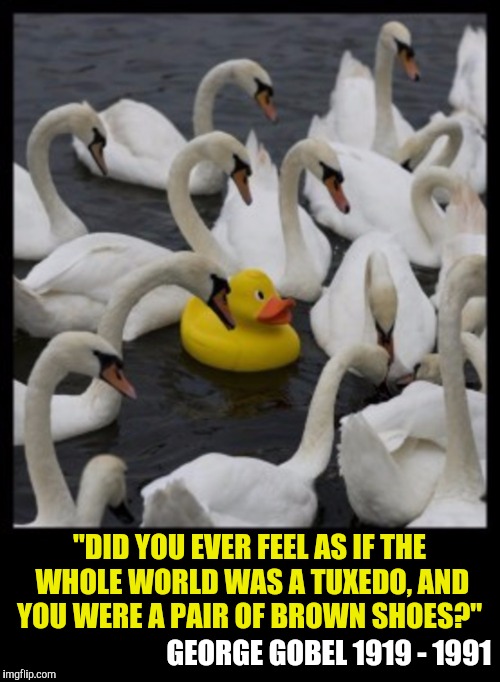 reply
[deleted]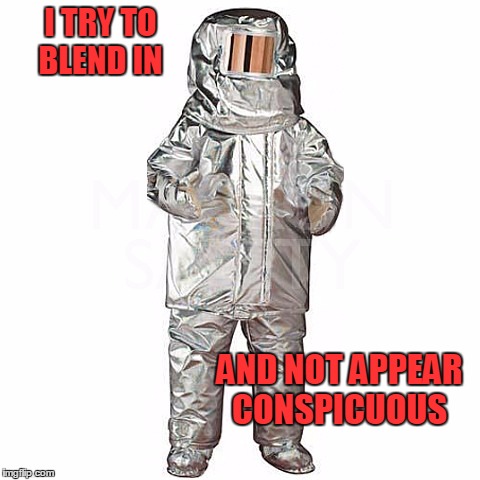 I will never win a popularity contest, I'm not popular enough for that.
reply
[deleted]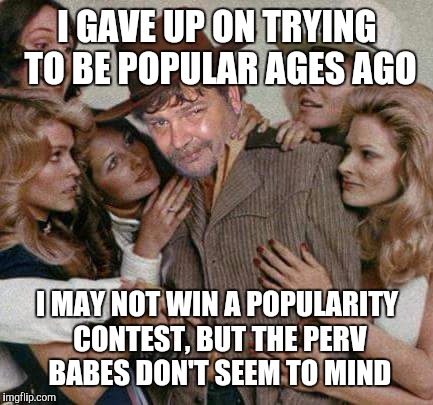 Or, as their friends say, "YOU DID WHAT WITH SWIGGY!!!"
reply
[deleted]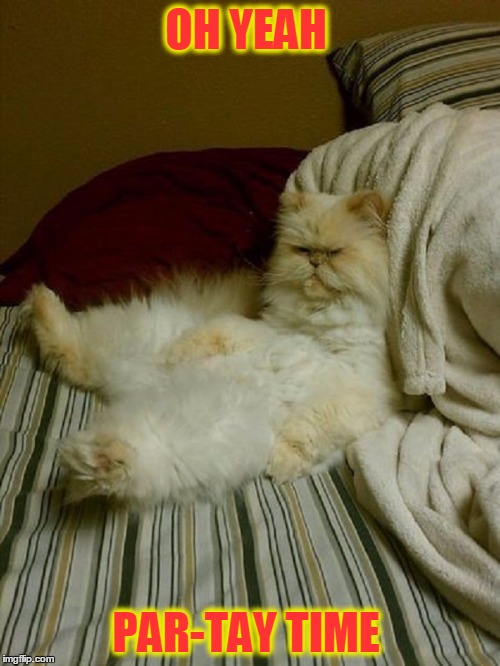 mucho spiffo excitement, that's my life
reply
[deleted]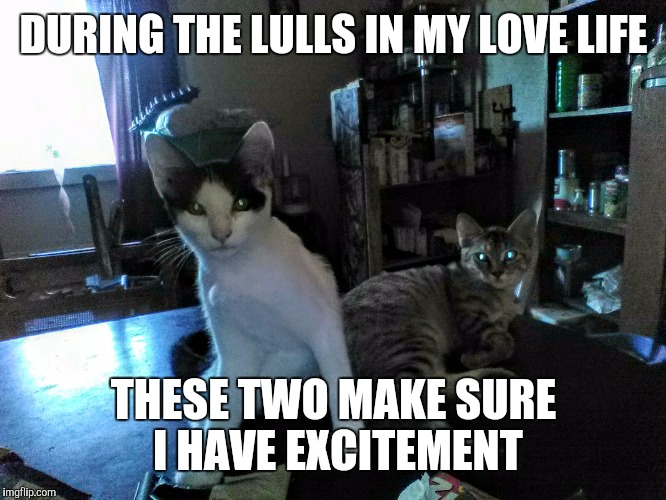 The one sitting up makes sure that no curtain be left hanging up
reply
[deleted]
reply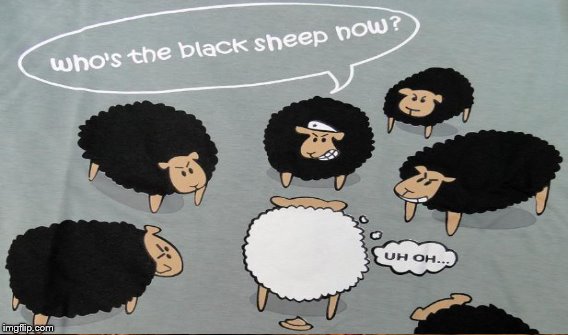 Funny picture ... like it!
reply
[deleted]
Thanks! Stumbled across it on a Google search and thought, "well, this doesn't have anything to do with naked porn anime using bicycles in a county landfill, but it does remind me of what George Gobel once said."
reply
I mean, I remember him too, but like from Hollywood Squares and guest appearances.
reply
[deleted]
He played on a lot of the variety shows in the 60s and 70s. Saw him a lot on Carson
reply
Yeah, I do remember seeing him a lot on TV. Hard to miss that crew cut. They recently put Rowan & Martin's Laugh-in on one of the 'dash' digital channels here; man, that's been a trip back memory lane.
reply
[deleted]
I remember Rowan and Martin when they debuted in, IIRC, January of '68. Wondered where in the heck out regular show was. I think it replaced The Girl From U.N.C.L.E.
reply
Before Laugh-in they're showing episodes of the Sonny & Cher Show. I rarely sit through a whole show but all these old programs have been giving me flashbacks. My parents controlled the TV when I was a wee mite so I've been remembering shows like 'Flip' with Flip Wilson (and his alter-ego Geraldine) and the Andy Williams Show, which I primarily remember from the part of each episode where he told a bad joke and got chased around by a guy in a bear suit. :)

And all those names that got their start in Laugh-in. I had forgot all about Joanne Worley.
reply
[deleted]
Got their big breaks on Laugh In. Many had bits and pieces on TV, movies, and stage prior to that. I recall Arte Johnson on an old Jack Benny show. Johnny Brown was already a staple in stand up. Goldie Hawn had just made a movie and Tiny Tim had been at the bottom of the show biz rung. Judy Carne had just come off a short lived series with Peter Duell called Live On A Rooftop. None were major stars, but that changed. It's amazing the careers they forged. So many have passed as well.

There's a story Flip told on how he got his big break on the Tonight Show by convincing one of the scouts he was Gereldine. That lead to Laugh-In, which lead to his own show. He said something interesting in a TV guide interview when Flip was a top show: "Comedy is a serious business". I took it to heart and watched other comics preshow when still doing open Mike nights. They are very serious before the show, many will not take any drugs or drink even coffee prior to a perfoance. Me? I would have one beer before performing, then switch to coffee. Part of my act included taking a coffee break. I know now I should have included a newspaper because Will Rogers always got good laughs with that.
reply
Good, I got the part about you being a stand-up correct. What's amazing is that I remember the names of the performers while watching Laugh-In, even after not seeing the show for 40 years. I mean, who remembers Ruth Buzzi? Anyway, those days were great for TV comedy. Networks were willing to take a chance, even if the leash was short. Speaking of short leashes: now I want to see episodes of the Smothers Brothers. :)
reply
[deleted]
I'll dig up a link of my fave sketch from the show. The late David Frye was a guest and they did a medieval sword in the stone parody with the '68 candidates. I recalled seeing it when I was 11, and caught it on YouTube last year.
reply
Cool. I'd like to see that. You know, that's something I always forget to consider: YouTube has pretty much everything.
reply
[deleted]
Couldn't find it, but the one I was talking about was season 3 episode 18, with Liberace and David Fry. IIRC, it won the Emmy for writing.
I'll see what I can find. Thanks.
Show More Comments
EXTRA IMAGES ADDED: 2
Blank black 100 px x 800 px
Blank black 100 px x 800 px
IMAGE DESCRIPTION:
"DID YOU EVER FEEL AS IF THE WHOLE WORLD WAS A TUXEDO, AND YOU WERE A PAIR OF BROWN SHOES?"; GEORGE GOBEL 1919 - 1991
hotkeys: D = random, W = upvote, S = downvote, A = back