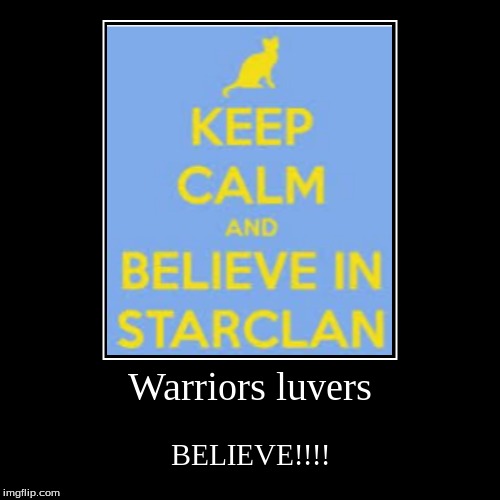 yes i am!!!!!!! how did you know?????
who in the world are you? a warriors fan? a STALKER???
[deleted]
LOL. we talked a few months ago.
... i don't remember... who are you again?
[deleted]
remember on the thing you made, the Clear Sky and Gray Wing map? you asked if you wanted to be friends.
oh. right. but still, ARE YOU A STALKER!!!!!??????? (lol)
[deleted]
I swear to StarClan I'm not a stalker. *holds up right paw*
i swear to StarClan that you ARE a stalker *holds up right fore-paw*
are u sure... (glares suspiciously) XD i think you are!
[deleted]
u know wat sss warrior cats is? u have to watch the intro, then episode 1 part 1.
Show More Comments
hotkeys: D = random, W = upvote, S = downvote, A = back