war against the overused meme.

1,119 views
•
6 upvotes
•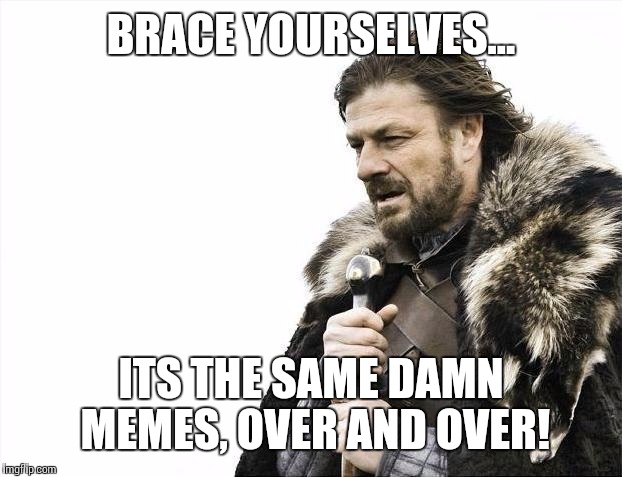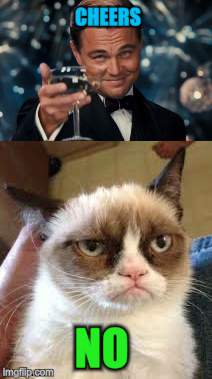 Why dont the meme options ever change? Are the "most popular", the only ones that imgflip controls?... Always wondered...
[deleted]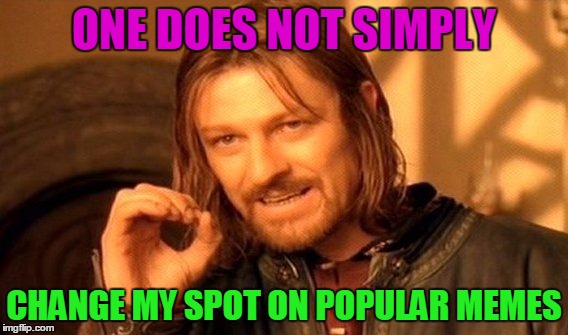 [deleted]
It did change once while I was here (that I noticed)... Overly attached girlfriend and scumbag Steve were removed and steve Harvey was added
As far as i remember, they've been the same for the last year...
Show More Comments
EXTRA IMAGES ADDED: 7
One Does Not Simply
Batman Slapping Robin
The Most Interesting Man In The World
Ancient Aliens
Leonardo Dicaprio Cheers
Futurama Fry
X, X Everywhere
First World Problems
IMAGE DESCRIPTION:
ONE DOES NOT SIMPLY SPAM OVERUSED MEMES; I'M BATMAN; I GOT MORE LIKES ON IMGFLIP THAN YOU BRUCE; I USUALLY DON'T GET MANY LIKES ON MY MEMES; BUT WHEN I DO, I TEND TO TELL ALL MY FRIENDS AND FAMILY AND UPLOAD IT TO ALL MY SOCIAL MEDIA; ONLY ALIENS; HAVE TITS THIS BIG; CHEERS; TO ALL THE OVERUSED MEMES; IF I POST MORE OVERUSED MEMES, WILL I GET MORE LIKES? MEMES. OVERUSED MEMES EVERYWHERE. I HAD A REALLY FUNNY COMMENT; BUT I USED AN OVERUSED MEME SO IT ONLY GOT 3 LIKES
hotkeys: D = random, W = upvote, S = downvote, A = back