As a straight guy I can "straight" out tell you that every morning I get up, look in the mirror and think to myself "now there's a man I would sleep with" :p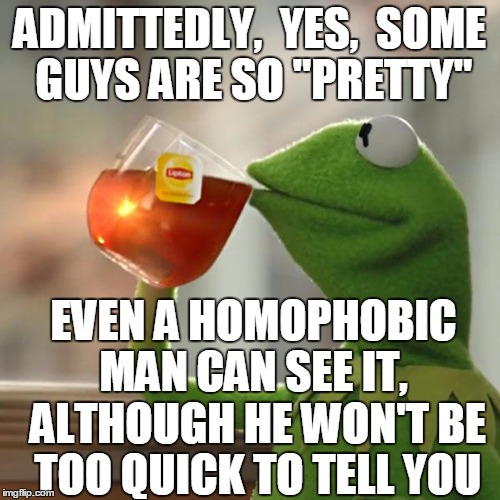 It's kinda like a white guy in a gang thinking a particular black guy he knows is cool, but he wouldn't tell his buddies
[deleted]
As a straight male I can tell you it's not a thought we have. If someone makes a point to ask if a guy is attractive I can honestly say if they are ugly or not but never attractive. No man is attractive to me. Maybe your feminine side is confusing you.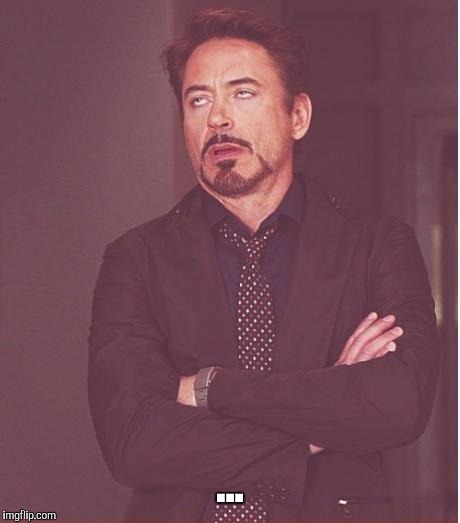 [deleted]
This meme fits you well but it needs a pink tie. Why you think all men judge other men on attractiveness is beyond me. You're gay so how would you know how a normal man thinks? Yes, I do mean normal.
You have no idea what sexuality I am and how complex my mind is, fellow humam. By your choise of words I see you are not on my level and choose not to waste my time. Evolve
[deleted]
1gayguy is obvious unless you're living a clever ruse. You're correct, I'm not on your level nor do I want to be if you ASSUME you know how every man thinks. You even think like a woman.
I may have male parts but I no longer consider myself all male. I may have considered myself gay but now, much more. There is no such thing as how "men" and "women" think. Grow, evolve my friend. The only thing that is constant is change. Be your own person. I hope it becomes the most unique and wonderfully kind thing this planet needs :)
[deleted]
I am just fine. You are the one with a major problem by ASSUMING you know the thoughts of every male. You be who you want to be. I could care less. However, you are not the example of exceptional evolution. In fact, you are the example of evolution gone awry. Evolutionary abnormality at it's finest.
Show More Comments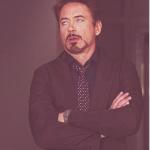 IMAGE DESCRIPTION:
MY FACE; WHEN A STRAIGHT GUY SAYS HE DOESN'T KNOW IF A MAN IS ATTRACTIVE
hotkeys: D = random, W = upvote, S = downvote, A = back