Scared Black Guy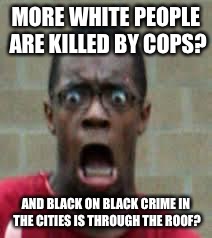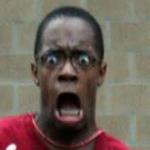 reply
Yep.
Over the Independence Day weekend, two people PER HOUR were shot in Chicago ... almost all of it was black-on-black crime but BLM really doesn't care about those Black Lives.
reply
nope... doesn't fit the narrative
reply
yeah when deray mckesson and lorreta lynch are corresponding.... well......
reply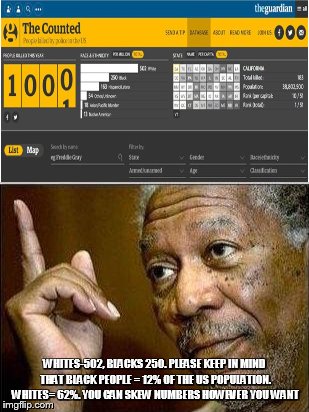 reply
i agree... but it also proves the police are not targeting one race.... i'd be willing to bet 95% on that list have prior arrests
reply
I totally agree with that statement. The problem is the figures are being misrepresented by whichever side of the fence is reporting. BLM side will state whatever they need to push their side, and (Insert name of white group) will post their facts. What I would love to see is this-How many of the total were shot while committing a felony involving a firearm? How many of the shootings were ABSOLUTELY unavoidable? for example-cops returning fire?
reply
less race baiting.... more respect by both sides
reply
absolutely correct. there needs to be mutual respect and balance.
Show More Comments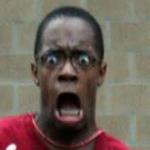 IMAGE DESCRIPTION:
MORE WHITE PEOPLE ARE KILLED BY COPS? AND BLACK ON BLACK CRIME IN THE CITIES IS THROUGH THE ROOF?
hotkeys: D = random, W = upvote, S = downvote, A = back