Superman afraid of gun, not bullets
37,536 views
•
189 upvotes
•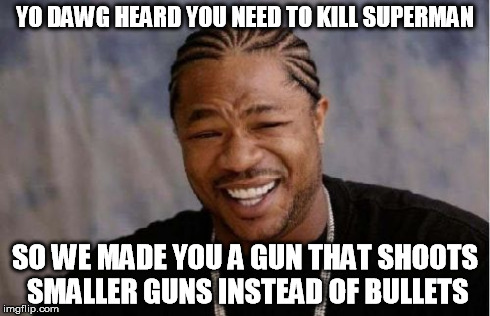 [deleted]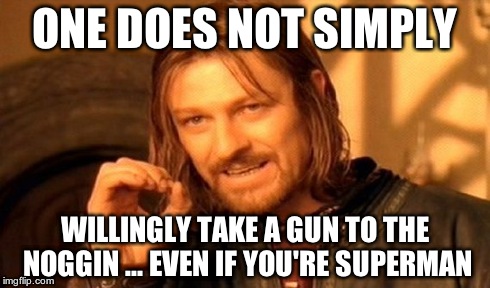 Must have been made of Kryptonite
[deleted]
The gun throw was pretty bad too.
I pictured the kid with a superman logo on his coat/shirt in the last panel XD
[deleted]
Good idea. Unfortunately, I didn't think of that. X-D
I think the point of this was to highlight the awesome duck move Superman made. ;)
LOL came on here to comment on his ducking skills, you beat me to it. He pre-ducked before the guy even threw the gun.
[deleted]
If I was immortal and someone tried to shoot me 5 times with no effect, then they threw the revolver at me I would duck too. Even if you were immortal, would you want to be struck in the face with a revolver?
The bullets aren't real. The gun is. <G>
Show More Comments
hotkeys: D = random, W = upvote, S = downvote, A = back