Futurama Fry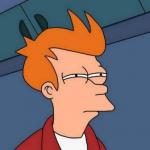 reply
[deleted]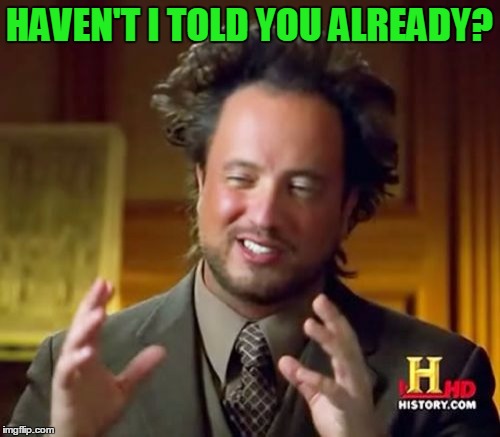 He has only over 5000 creations, but 300k points. If he did that without memes or comments, he should have 150,000+ creations (Since they get you 2 points).

But if you click generate, it gives you 2 points every time. But if you don't click go to Image Page, your creation number won't go up, but you always get the points.

So everytime he hits generate, he clicks change settings, then generate, change settings, generate. He's done this over 150,000 in a span of 2 1/2 years.
reply
[deleted]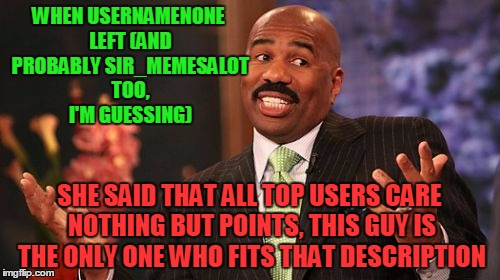 reply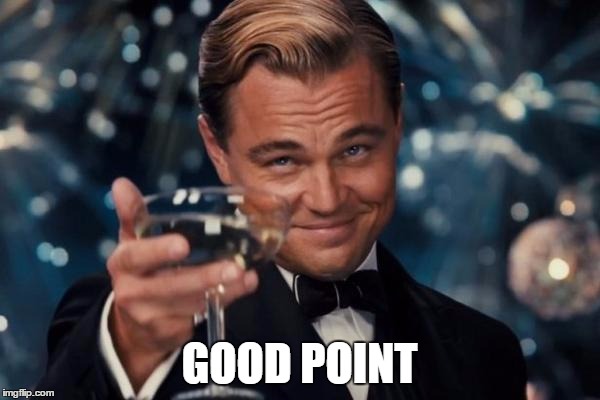 Still though, that would literally mean doing that 150000+ times
reply
[deleted]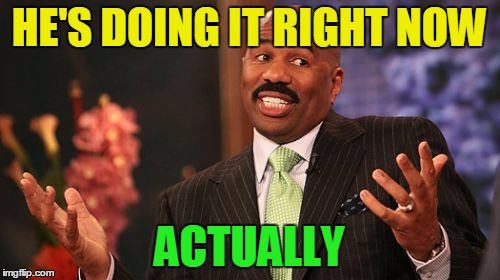 Yeah, but it's been 2 1/2 years, he does it about 170 times a day.
reply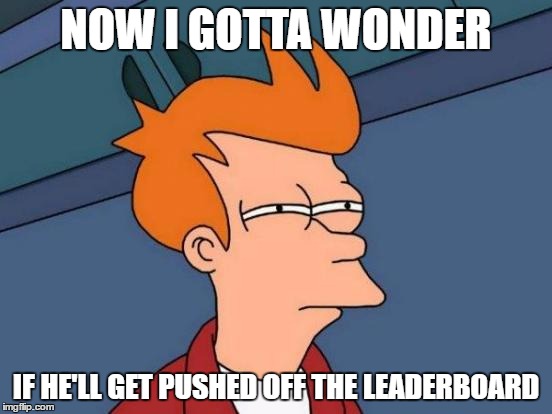 The bottom of that leaderboard is creeping up, but it seems like he's staying ahead of it...
reply
[deleted]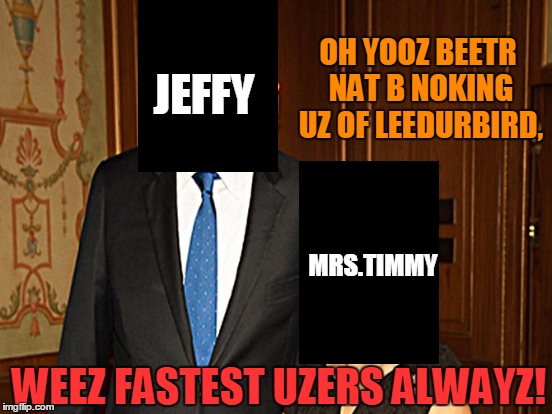 reply
I'm usually making funny comments on memes, but with the Drumpf memes on the hottest AND the latest Front pages, it's getting hard trying to make some funny shit these days!! =I
reply
Yeah, I know what you mean. It's a little ridiculous at this point. At least the username weekend helped to cushion things a little.
reply
[deleted]
What if he just upvoted his creations with an alt?
reply
[deleted]
That wouldn't get him points since they're not submitted. I've seen it, he goes up by 2's.
reply
[deleted]
Yeah, I've been keeping track of the leaderboard for a few months, and he gains about 10k each month.
reply
https://m.reddit.com/r/HighQualityGifs/comments/3lvs9r/all_work_and_no_play_makes_jeff_a_dull_boy_oc/?compact=true
http://giphy.com/gifs/boy-play-jeff-jr3yaG0ZfYFgc
I'm new so I have no idea, does any of the text look familiar from the old days?
Show More Comments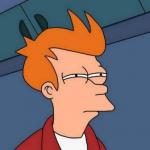 IMAGE DESCRIPTION:
NOT SURE HOW JEFFTIMS; IS EVEN ON THE LEADERBOARD
hotkeys: D = random, W = upvote, S = downvote, A = back