Animated GIF Generator
Create custom animated gifs online from images or video. Images to GIF powered by HTML5.
Make GIF from...
Video
Images

RESET
Delay milliseconds
Width pixels
Height pixels
Quality 1 is best
Title
Tags
You can now submit images for the homepage after you create them
Generate GIF
Arrange Your Images
Drag images here to remove
This is just a sample frame. To enable the uber awesome video player, upload videos in ogg/mp4 format and use a browser that supports HTML5 video, such as Google Chrome!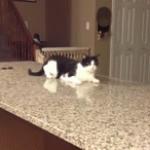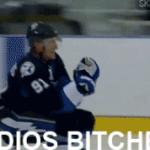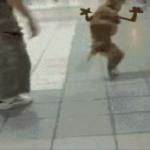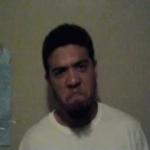 Be sure to check out our ever-expanding collection of reaction gifs!
Something not working? Do you have suggestions to make this generator better? send feedback!
How do I make a GIF?
Choose media. Try a Youtube video or click the upload button to upload your own images or video.
Adjust options. Select what size, speed, and other options you want. When using a video, be careful to keep the FPS above 10 for good quality.
Generate. After making your gif, you can download it and share the link with friends. If you're logged in, your gif will be stored on your images page.
What can I do with this generator?
You can make watermark-free, high quality animated gifs online for free.
What sources can I make gifs from?
Youtube and many other video sites. Just copy and paste the URL.
Upload your own video, almost any format. MP4/OGG videos are best because you can preview your gif.
Images - You can use as many images as your computer will handle
Which video formats can I upload?
Some of the popular supported video formats are flv, avi, mov, mp4, mpg, mpeg, wmv, 3gp, asf, swf, ogg, h264, rm. But there are hundreds more...
Why can't I use a video larger than 40MB or longer than 10 minutes?
Large videos can take much longer to download and convert to GIFs, and they are rough on the server. Since you're probably only using a few seconds of the video, try to find a shorter version or use a tool to chop up the video.
How can I make my GIFs higher quality?
Make sure the video resolution is 480P or higher. This is the youtube format imgflip uses most, and gifs will generally look great up to a width of 640. Framerate (FPS) is also very important - your gif will be slow and choppy if the FPS is low.
Why is my GIF's timing not accurate?
Most of the time, this is caused by an old or weird video format. Some video formats don't allow image frames to be extracted as accurately. The best way to fix this is to find a better video source. On youtube, videos with high quality options will give better results.
Why is my gif just a still frame and not animating?
This can happen if you selected a small portion of the video such that only one frame was used. It can also happen if you're using internet explorer: the gif itself works fine, the browser just doesn't play it.